When Vicki spoke with a representative of Bostech Fuel EGR Coolers at the Mid-America Trucking Show, she learned that OEM coolers are subject to failure.
The Need for EGR Coolers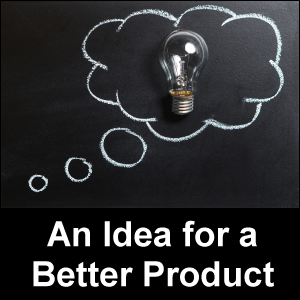 For the edification of company drivers and other truckers who don't know about this, Wikipedia addresses "exhaust gas recirculation" (EGR), saying (in part) that it:
"is a nitrogen oxide (Nox) emissions reduction technique used in petrol/gasoline and diesel engines. EGR works by recirculating a portion of an engine's exhaust gas back to the engine cylinders. … Most modern engines now require exhaust gas recirculation to meet emissions standards."
The Problem with [Some] EGR Coolers
An article that once appeared on DieselPowerMag.com stated:
"The problem with the factory EGR cooler is that the small passages can plug up with soot. The worst-case scenario is when the core inside the EGR cooler cracks and begins to leak coolant into the EGR system."(1)
According to Bostech Fuel's literature: "Most OEM coolers are failing due to cracking, which causes the water and exhaust to mix, or from becoming clogged with exhaust deposits."
Whether the failure stems from clogging or cracking, EGR cooler failure is a problem.
The Solution for EGR Coolers
If the problem is that the passages are small, the solution would be to create them so that they aren't so small and are reinforced.
Bostech Fuel's Solution
In the images below (shared by Bostech Fuel), we see "before" and "after" designs as well as their improved end:
Before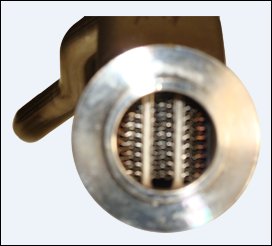 After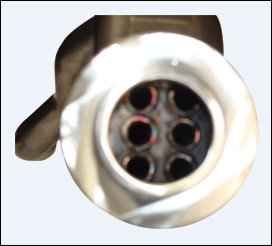 Bostech Fuel's Improved End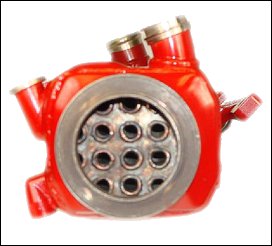 Below are images of the top and bottom of the whole unit:


---

If you are a professional truck driver and you have used a Bostech Fuel EGR Cooler within the last 6 months, we invite you to review it through the form below, answering questions such as these:
If you bought one because the EGR cooler on your truck failed, how much money did the failure cost you?
Why did you select an EGR cooler from this company?
How long have you used it?
How well has the device performed?
Was the unit worth what you paid for it?
Would you buy the product again?
---
---

Return from Bostech Fuel EGR Coolers: Reviews by Truckers to our Product Reviews page or our Truck Drivers Money Saving Tips home page.
---

Reference:
1.
www.dieselpowermag.com/tech/ford/1110dp_stop_your_6_liter_ford_power_stroke_from_failing/photo_13.html (no longer online)