Have you ever wanted to ask a question about how you as a professional truck driver can save money?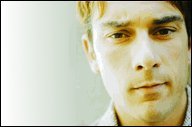 We have lots of questions!
In fact, it was our quest for answers on how to save money in trucking that led us to start this website.
We frankly admit that since our knowledge is limited by
the length of time we've been involved in trucking,
our having only ever been company drivers,
the geographical areas where we have traveled,
we don't know everything!
However…
We've developed this unique website as a place to share the tips we have learned through the years — and where other professional drivers can do the same.
Yes, we can provide info about trucking in the areas where we're knowledgeable and ask questions to help you make informed decisions.
For example, we send out "a tweet a day" with either a Truck Drivers Money Saving Tip or Truck Drivers Money Saving Inquiry.
What sets this site apart is that we know that other truckers have a vast amount of knowledge that they can share — and we provide the place where they can share it.
Our Goal and the Reason Why We Encourage You to Ask a Question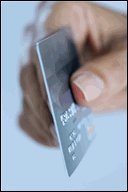 Our goal is for our site to become a clearinghouse of how truckers around the world save money.
So, feel free to ask a question regarding any aspect of saving money as a professional truck driver. If we don't know the answer, we'll pitch your question to others.
Please note that we do not provide personal financial advice (like an accredited or certified financial counselor could provide); but we can provide general information, the benefit of our experience or direct you to other resources.
Please note that if the question you ask needs to be answered by another reader of our site who has more knowledge on the topic than we do, this may take time.
The more drivers who find out about our site, the more opportunities they have to share their expertise.
Posts on Our Site Where Others Did Ask a Question
---
Where You Can Ask A Question
---
Return from Ask a Question about Truck Drivers Saving Money to our Truck Drivers Money Saving Tips home page.
---