Have you ever wished you could read product reviews on items marketed to and sold to truck drivers — particularly at truck stops — before you plunk down your hard-earned money?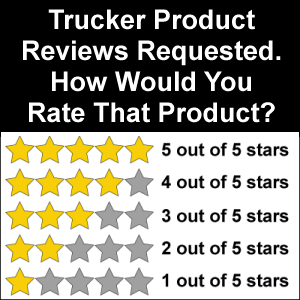 Then you've come to the right place.
Through this website, we provide real world tips that help professional truck drivers save hard-earned money and personal reporting about products and services for use on the road.
On this page, we will link to specific items that we have personally tested, including those we have used in the trucks we have driven.
We provide the pros and cons.
We are also asking for your product reviews of items marketed to or used by truckers, those for your own personal use and those for use in your truck.

<br/ style="clear:both">
Lots Of Trucker Products Are For Sale
If you're like us, you've walked around in the chain truck stops and seen lots of items for sale in the travel stores.
You've been around long enough to know that some of those items just look cheap — even though they may be sold at what seems like a premium price!
Some items may indeed be sturdy, durable, long-lasting and worth the cost — while others aren't worth a plugged nickel.
Our Product Reviews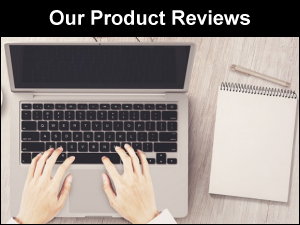 Here's our list of product reviews that we
have personally written (linked) and
plan to review (not yet linked):
12-Volt Tornado Fan.
Coleman ice chest
Snapware
Thermoelectric cooler
For truckers looking to publish their own e-books, Vicki reviewed an Amazon Marketing Book by Shelley Hitz.
Product Reviews Requested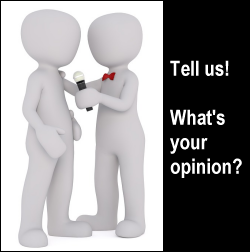 Just because we plan to review the items listed above does not mean that you cannot provide a review of your own.
If you have had a bad experience with an item that we had a good experience with — or you have had a good experience with an item that we had a bad experience with — that's OK!
If you look at the customer reviews on sites like Amazon.com, you'll see that people have written about their wide range of experiences: good, bad, and everywhere in between.
There's an old adage about getting the testimony of two or three witnesses.
So, please feel free to write about what you know.
Types of Products We'd Like to Have Reviewed
We are seeking product reviews from professional drivers on all sorts of items.
(By the way, we believe that if a trucking product manufacturer makes a claim, we believe that truckers deserve substantiation of it.)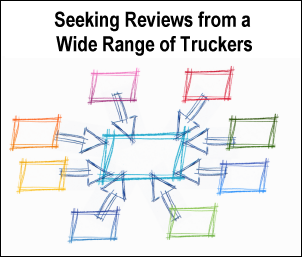 While we will be expanding this list (and do not endorse any product listed below), we would especially like to have product reviews on the following:
12-volt products:

bunk warmers and heaters
cooking appliances
coolers (for food)
fans
insulated cups and thermoses
inverters, power adapters and battery guards
truck accessories

Aerodynamic improvers
Auxiliary Power Units (APUs):

Carrier
Dynasys by Hodyon
Go Green APU
ThermoKing

Barjan products
CB radios:

Cobra (all models)
Galaxy
Uniden

Cigarette smoking cessation/replacement products:

Filtrim
Nicorette
NJOY
Smoke Away

Cooking appliances:
Energy bars, meal replacement bars, snack bars:

Detour
FiberOne
Kashi GoLean
Lean Muscle
Marathon Energy
MET-Rx
Nature Valley Granola
Power Bar
Supreme Protein
South Beach Living
Special K Protein

Energy shots or drinks:

Amp
Full Throttle
HYPE
Monster Energy
Red Bull
RockStar

Entertainment options:
Exercise programs:
FireStik® antennas
Food products:
Fuel additives:

Diesel Boost Plus by NorthingtonEnergy
FPPF Fuel Power
Howes Lubricator
Power Service Diesel 9-1-1®

GPS units:
Lubricants

U.S. Lube Oil Enhancer
U.S. Lube Upper Cylinder Lube & Injector Cleaner

Neck wrap products
Personal hygiene items:
Security devices:

king pin locks
glad hand locks
trailer door locks

Strap winding products
Trailer Locking Pin Locator
TruckFridge (all models)
Truck Spec® products
We make a distinction between products like this that don't come equipped on a truck and truck parts.
Just because you don't see an item listed doesn't mean that you can't write a review about it.
If you are interested in providing a product review, please see the information under our money saving tip below.
Please note: We also have pages where drivers may review truck parts, truck services and truck stops.
Additional Product Reviews
Some of these resources have been provided by others.
---

Money saving tip: If you have ever pulled up product reviews or customer ratings on a website to see what the editors, experts or users have written, you know that people sometimes take great pains to give the pros and cons of using various items to encourage or warn future buyers, as the case may warrant.
The magazine Consumer Reports contains "reviews and comparisons of consumer products and services based on reporting and results from its in-house testing laboratory."*
In this case, you are the consumer; you do your own product testing.
Just because an item may be sold in a truckstop — supposedly for use in trucks — does not mean that it will work well in trucks.
If you find something particularly appealing or disturbing, your review can mean the difference between a sale and a pass at the store by a fellow driver.
Think of it as either a personal recommendation (like a money saving tip) or a personal warning like you would give face-to-face.
---