During my morning reading, I found the phrase, "You keep going backward" in Jeremiah 15:6.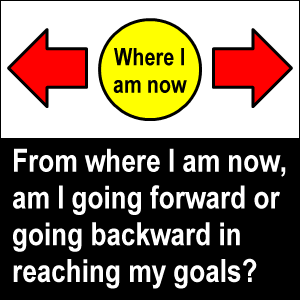 Of course, this is commentary on spiritual matters, but it has application to other areas of life as well.
I found it interesting that God's Word identifies not only motion but direction.
There are numerous verses where words like these are used:
"backward",
"forward",
"stand firm", and
"rise up".
There are different times and seasons when certain actions are required.
Professional truck drivers who are looking to save money need to determine
exactly where they stand and
what direction they would like to go.
Ask and Answer Questions
Questions that would be good to answer are:
Do I have a budget?
How am I spending my money and do I need a spending diary?
How much debt do I have?
Am I working to become debt-free?
What goals can I set to help me get where I would like to be?
It's a good idea from time to time to ask if you're going backward or going forward in reaching your goals.
Note: This article — which was originally written and published on October 9, 2013, by Vicki Simons — was updated slightly in 2018.
---
Return from Going Backward? to our Budgeting page or our Truck Drivers Money Saving Tips home page.
---