This RoadPro Lunch Box Stove Review was sent to us through our request for reviews on this specific product on Sunday, December 15, 2019, by a company driver with 19 years experience as a professional truck driver.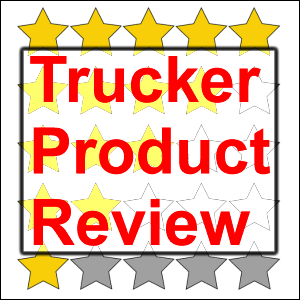 Name of Reviewer
Mel Hopper
Date of Review
Sunday, December 15, 2019
Product
RoadPro Lunch Box Stove
aka RoadPro Portable Stove
aka RoadPro 12-Volt Portable Stove
RoadPro Lunch Box Stove Review
I bought the lunch box stove 3 weeks ago at the pilot in madera ca. it worked once. I found a broken wire in the plug. I fixed it. it worked 2 times. now the light comes on but it does not heat up. I already threw out the box and I can,t find the recieipt.
Response
Mel, we're sorry that you had this experience.
Without the dated receipt, more than likely, the truck stop from which you purchased this can do nothing.
However, RoadPro® is one of the brands belonging to DAS Companies, Inc. and we strongly recommend that you reach out to them and ask them if and how they will make this right for you.
As we address Customer Satisfaction on our site, please keep us updated about how your request for resolution goes for you.
Thanks in advance.
---
Return from RoadPro Lunch Box Stove Review to our Product Reviews on Items Marketed and Sold to Truck Drivers page or our Truck Drivers Money Saving Tips home page.
---