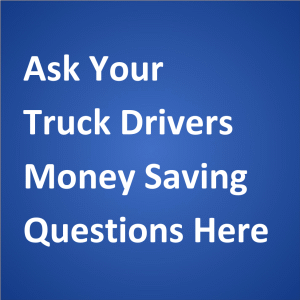 By: Gypsy,
detroit michigan usa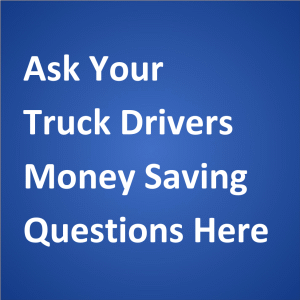 husband owns own truck. I'm doing the year end spread sheet. He got 600.00 dollars for January 2015 cash advanse taken out of his chech. Do I put this 600.00 dollars someplace on the spread sheet? Because it is a big chunck of his check.
—–
Response from Vicki:
Hello, Gypsy. Thanks for asking a question through our site. The information that you've provided is very limited. Therefore…
First, please understand that we are not accountants nor financial planners.
Second, if your husband is an owner-operator, for what did he need to take the cash advance of $600? Was it for personal use or to run his truck?
Third, this expense is "just now" being put in the spreadsheet? It's better late than never, but it would have been better to address this soon after it happened. Does your husband keep all of his receipts so he can track how he spent this money?
Fourth, is this the only time during 2015 when your husband has had a cash advance taken out of his paycheck? If not, then how are you handling the other(s)?
Fifth, even though cash advances are taken out of a paycheck does not mean that the money does not exist. It had to have been spent or saved somehow. Was the way it was spent according to his personal or business budget? Was it a splurge item? If he has no budgets, I suggest that he set up one for both business and personal needs.
Where you "put" the cash advance on the spreadsheet is a matter for you to determine from him. In the meantime, you may want to look at some things to do before the end of the year.
Sixth, is there a "best practice" on how to handle this by someone within the trucking industry? If so, perhaps you may follow his/her advice.
Seventh, do you have an accountant or tax preparer to do your taxes? If so, you may want to consult with him or her about this.
I wish you success in figuring this out. Also, my husband Mike and I wish your husband safe travels and lots of money saving opportunities on the road.
Best regards,
Vicki Simons