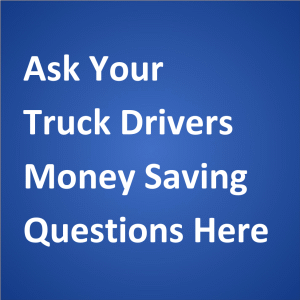 By: willie hall,
arlington tx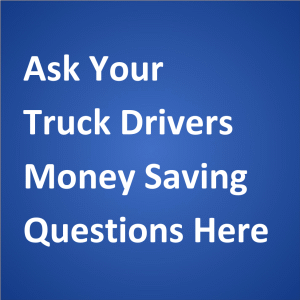 Can't figure out why my fuel tanks won't automatically switch over
—–
Thanks to the input from folks on Facebook (link below), this page has been updated.
—–
—–
Response from Vicki:
Hello, Willie,
Thanks for asking a question through our website.
There could be a number of situations going on with your truck. As Mike's and my trucking experience has only ever been as company drivers — and since truck maintenance is something we have always had done (not done ourselves) — we cannot answer this question definitively.
Perhaps one of our readers — such as an owner-operator, diesel mechanic or truck manufacturer — will be able to comment with a list of tasks to help you find and fix the problem. (Hopefully, this is really simple to find and fix so that you don't have to spend the time and money for a shop truck repair.)
We'll be interested in learning the answer to your question ourselves.
Readers, can you help Willie with this? Thanks in advance.
Meanwhile, Willie, Mike and I wish you safe travels and lots of money saving opportunities on the road.
Thanks again.
Best regards,
Vicki Simons
https://truck-drivers-money-saving-tips.com/
—–
Update: See answers from folks on Facebook to this question here.
—–