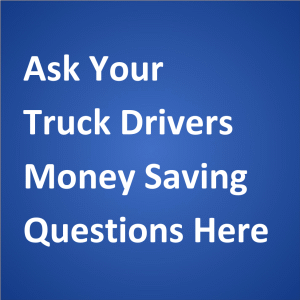 By: Alan ,
Seattle, Washington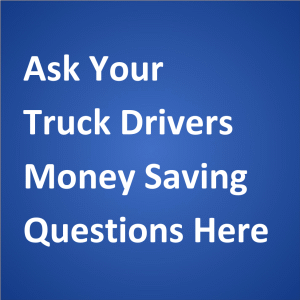 I am 67, in good shape and just retired from 35 years of lawyering. I want to do something else. I can get my cdl permit on my own. What should do next if anything? I have an excellent driving record, use a motorcycle as my main means of transportation and worked on a oil rig in Prudhoe Bay Alaska in youth. No drugs, convictions etc.? I would really like to haul from Seattle to remote Alaska. Up the Alcan again so to speak. Am I crazy to think this or do I have a chance?
Alan
—–
Response from Vicki:
Hi, Alan,
Thanks for your question. You are wise to consider ahead of time whether or not a career change into trucking is going to be worth your time and money. Neither Mike nor I think you are crazy for thinking about this. However, there is more to trucking than the lure of the open road. You may want to review our become a truck driver page and others linked from it to get a flavor of the huge transition that will be required of you if you pursue this.
Let me say upfront that if this works out for you, you're going to have one of the biggest changes of your life:
* going from white collar to blue collar work,
* possibly going from legal counsel to needing it, and
* going from lawyer's bucks to (most likely) cents per mile for pay.
We are unqualified to answer the question about a trucker's mandatory retirement age. However, I did a bit of research and found that this issue has been addressed before.
Some folks maintain that aging truckers are less safe. Our friend Allen Smith (AskTheTrucker.com) addressed this in part in April 2010 (formerly online at the URL just below) and in May 2010 through his Blog Talk Radio program.
askthetrucker.com/the-aging-pool-of-truck-drivers/ (no longer online)
You may wish to do a couple of things:
1. Visit a few of the trucker forums and pose the same question. You'll most likely get feedback from experienced drivers who can point you in the right direction; and
2. Call some of the major trucking companies to find out if they have an age cap on their hiring. Just remember that no matter how old you are, once hired fresh out of truck driver training school, you will be treated like a rookie.
You mentioned trucking in Alaska. I'm going to hazard a guess that you're either familiar with this terrain or you think you'd like to try to "tame" the wilderness as a result of watching Ice Road Truckers. We don't know for sure but we are pretty confident that in order to drive a commercial motor vehicle over terrain like this with a big rig requires a good bit of experience and nerves of steel. Mike has seen programs that show drivers using highly specialized equipment for travel in those areas. No one just pops behind the wheel of a truck and drives one of these overnight.
Another idea is if you have a friend who currently drives a semi tractor trailer, especially an owner-operator, you may want to ride with him for awhile to get a feel for the transition you're thinking about.
Perhaps one or more of our astute readers will be able to comment knowledgeably about these matters below.
If you do make it as a professional truck driver, we wish you safe travels and lots of money saving opportunities on the road.
Best regards,
Vicki Simons
https://truck-drivers-money-saving-tips.com/


—– Comment —–
Blue Collar Work by Anonymous
Date: Dec 08, 2013
I have been considering the same thing, 46, 220lbs,
pretty good shape, and Just tired of Dealing with everyones psychological issues in the workplace.
MyJob is easy, itsthepeople that make it a strain
Although, You could consider being a Contractor and Pick theJobs Youwant. No Money in It, No Experience But Maybe thats all your looking for.
In Summary, theentire planet has just been robbed of Human Rights in the workplace, No Matter Where You Are, Working for a living just isnt worth it anymore.
—–
Response from Vicki:
First of all, there are plenty of people in trucking with psychological issues, including fellow drivers and those who hold your ticket to making money in trucking: your driver manager.
We respectfully disagree that the "entire" planet has been robbed of human rights in the workplace. That's why we tell truckers about their second income options.
Thanks.
Best regards,
Vicki Simons
https://truck-drivers-money-saving-tips.com/


—– Comment —–
TOO OLD by Anonymous
Date: Feb 09, 2013
Forget about it…not recommended. Do something Fun…trucking is no longer fun. Plus the Stress from new regulations and cop intrusion will make you nuts. Limited MONEY being made today also..according to all accounts on the internet.
You may be getting Senile..or having wishful thinking and fantasies but this will probably NOT be the thing for YOU to do…consider other Options…maybe travel up there in a Motor Home on a couple trips and see how you like it and if you are comfortable at your age with the lifestyle and being cooped up in a truck.
It has become Miserable for most drivers today.