By: PETE WORLINGTON,
CHILI, CA.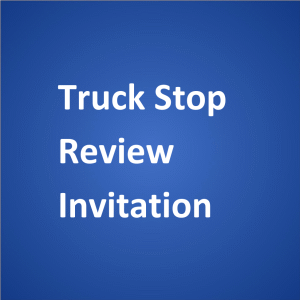 SMALL LOCAL OWNED TRUCK WASH IN NORTH CEN. WIS. tHESE GUYS HAND WASHED MY RIG, TOOK ABOUT 30 MINUTES FOR THEM TO COMPLETE, BUT ALL i CAN SAY IS: WOW!! THOUGHT THE ONLY PLACE i COULD GET THIS KIND OF WASH WAS IN CA. HONESTLY, THEY HAND WASHED SPOTS THAT I MYSELF WOULDNT THINK OF. POLITE, PROFFESSIONAL AND A TOP NOTCH WASH. I'VE HEARD GUYS COMPLAIN ABOUT WASH PRICES ACROSS THE COUNTRY, THESE GUYS WERE FAIR(ABOUT 48.00)AND DID AN OUTSTANDING JOB. ANYONE IN THE WAUSAU AREA, THIS IS THE PLACE TO STOP!

—– Comment —–
Truck wash by Trucker_Dean
Date: Aug 26, 2011
Take some pics of your work before and after and post them on Twitter. I bet sales increase after that.

—– Comment —–
Not worth the wait by Anonymous
Date: Oct 07, 2011
I waited for almost 2 hrs, not a big deal waiting for them to finish the 2 trucks ahead of me. My turn, walk to truck and they pull pickup in ahead of me. No one asked me about the tractor sitting there. They lost my business. Everyone running around cleaning which is good but someone still needs to run the business.

—– Comment —–
Reply by Anonymous
Date: Nov 16, 2011
Sorry to hear that, I know I talked with you personally. The problem arose because you were not in line. You had parked in the detail parking lot. Had you been in the wash line this would not have occured. We take all washes on a first come basis and all doors are marked in big black letters. Again, sorry for your inconvience.
The Owner

—– Comment —–
truck wash by Anonymous
Date: Jan 06, 2014
this facility works hard for the customer. I must admit, Im very particulate and was skeptical about this small wash but I must say what an outstanding job they did. Ive been through a lot of washes in my years and they rate right up there with the top ones in the nation.. The owner was there, greets you and is constantly watching over the crew and quality checking. I will use them whenever possible