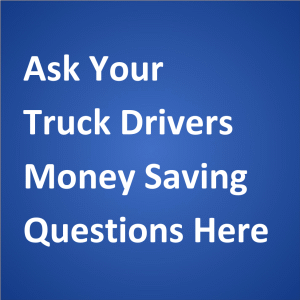 By: robert patterson,
missoula, montana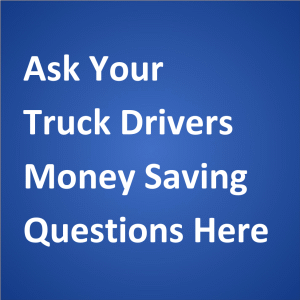 Any opinions on what school is the best in montana to get a cdl in?
hoping to use pell grant or federal student loan to pay for it.Also how do you find out what schools you can use pell grant or federal student loans at? thank s I live in Missoula
—–
Response from Vicki:
Hello Robert,
Thanks for asking. While I wish we could be of more help, our site is dedicated to helping professional truck drivers save money. We don't give advice about specific truck driver training schools. You may wish to explore some of the online trucker bulletin boards and forums and ask there.
Mike and I had federal student loans when we went to school to get our CDLs. You will want to explore all of your financial aid options and keep impeccable records. The sooner you can pay off your loans, the faster you'll be free from that obligation and start saving toward your own goals.
We wish you the best in your pursuit of becoming a truck driver.
Perhaps you already have in mind what type of rig you want to drive; perhaps not. You would be wise to bear in mind things to ask recruiters and trucking companies before you hire on with anyone.
I hope this has helped you. Please let us know how it goes for you. When you do get out on the road, we wish you safe travels and lots of money saving opportunities.
Best regards,
Vicki Simons
https://truck-drivers-money-saving-tips.com/