Every professional truck driver has a story about saving money or spending too much money in trucking.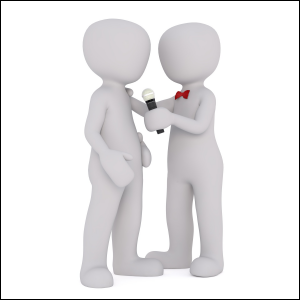 Here are some ideas to get your mental gears turning:
The meal and service you got at ABC truck stop restaurant was excellent and worth telling others;
That product you bought at XYZ truck stop was a piece of junk;
Your truck repair was done well and in a timely manner;
Since getting your CB radio tuned up by the guy everyone recommends, it's been doing great;
That truck stop shower was spotless;
You can get the same product that you bought at the travel store for a whole lot less elsewhere;
The app that is all the rage is now on your device and it really helps you save
time and money;
You needed a job or a load and the online service you used helped get you one quickly;
You got scammed (how embarrassing!) but you think others deserve to know;
A driver passed along a "trick of the trade" that really works;
You learned a fantastic technique for saving fuel that you feel others should know; or
Any other saving or spending tip you feel other professional truck drivers need to know.

Yes, we have specific pages on our site for submitting reviews of products, services, truck parts and truck stops.
You can still submit your review on those pages if you like.
But this page may be easier to work with.
Now, drivers, here's your opportunity to share your story about saving money or having spent too much money on the road.
---

Return from Truckers, Share Your Story about Saving or Spending Too Much Money to our Ask a Question page or our Truck Drivers Money Saving Tips home page.
---