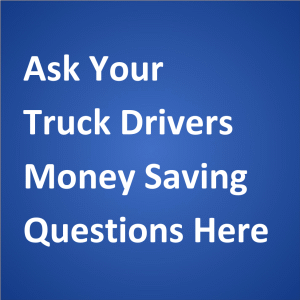 By: Deb,
Kingston, Ontario Canada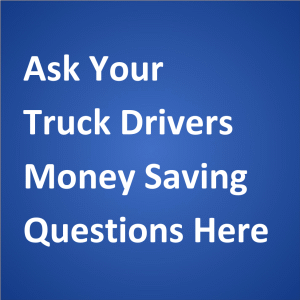 during cold weather rest stops, is the use of auto start/ auto stop a good way to reduce idling time?
—–
Response from Vicki:
Hi, Deb,
Thanks for asking a question through
our site.
Let's make sure we understand what we're talking about. If the system you've described for a truck is the same as that described for automobiles, here's what Wikipedia says:
"In automobiles, a start-stop system or stop-start system automatically shuts down and restarts the internal combustion engine to reduce the amount of time the engine spends idling, thereby reducing fuel consumption and emissions."
Mike and I have never driven a truck with auto stop and auto start capabilities. Mike once drove a truck that automatically shut off after a certain number of minutes of idling. But the engine never automatically restarted by itself.
Can this kind of system help you reduce idling time? Yes. But the question is, "Why do you need to idle your truck?"
I wrote a 9-page section on our website dedicated to the issue of truck idling. Two of the major reasons why truckers idle their trucks are for comfort and to power appliances.
So. answer some questions to know where you stand on this use:
* Why do you idle your truck?
* How inclined are you to idle?
* Would driving a truck that has auto-stop and auto start "spook you"?
* Would the vibrations or sounds associated with this system keep you from getting good, deep restorative sleep at night?
* Is there an anti-idling alternative (like an APU) that would help you more than an auto start-stop system?
Those questions having been asked, I'm sure you know that many jurisdictions are cracking down on idling. If your truck's settings are such that an auto start-stop system can keep you comfortable and powered — yet reduce idling — great!
Depending on where you drive and your truck's settings, an auto start-stop system may not keep your truck's engine warm enough to prevent cold weather-related problems like gelled fuel.
I recommend that you weigh the pros and cons carefully before you decide to go with this option on your truck.
Two other references on this subject include:
* http://www.thetruckersreport.com/truckingindustryforum/international-forum/240428-anti-idle-auto-shutdown/
* http://www.truckinginfo.com/channel/drivers/article/story/2013/07/7-ways-to-cut-idling-costs.aspx
I hope that this information has been helpful.
Mike and I wish you safe travels and lots of money saving opportunities on the road.
Thanks.
Best regards,
Vicki Simons