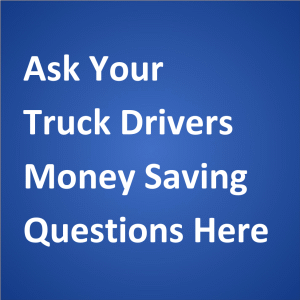 By: Gregg Mackie,
Springfield,MO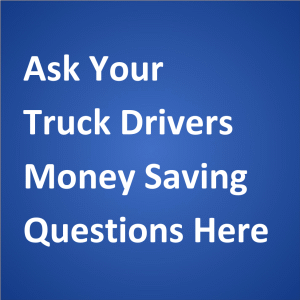 Hello, I was wondering what you do in the winter time to prevent fuel gelling, lost lubricity, water in fuel, and any other fuel and maintenance savings program you might be on? I am on a fact-finding mission, and I admire that you are in the "helping-people-save business". I am too, …
{snip promotional text}
—–
Response from Vicki:
Hello, Gregg,
Had you included an email address in your submission, I would have informed you about this personally and not through our website. While we appreciate the compliment you paid us, we cannot publish your entire submission for reasons I will describe.
You made your submission through our "Ask a Question" page, which is the place where truckers ask us questions, not where truckers supply information about products they have tried.
There have been times when we have not been as familiar with a particular trucker's concern as we have others — and therefore give other truckers the option to submit helps. But the helps must be truly helpful and containing no promotional material.
We list Product Reviews separately on our site, but they must be submitted by professional truck drivers.
You gave no indication that you are a professional truck driver or that you personally used the product you support in a commercial motor vehicle.
The information you sent clearly shifted from your being "on a fact-finding mission" to being a promotion for a product.
If you would like to buy advertising for the product that you did not name — that you describe on a website that you did not list — please be aware that besides the Google AdSense ads that appear on our site, we offer site sponsorships.
Currently, we are not accepting site sponsorships for fuel enhancers which we have not currently tested to endorse.
We welcome your genuine, first-hand non-compensated product review — complete with pros and cons — of a named product or service which has actually been used in a commercial truck or by a professional truck driver.
If you are a professional truck driver, we wish you safe travels and lots of money saving opportunities on the road.
Thanks.
Best regards,
Vicki Simons