By: Chris Gamble,
Northridge, CA U.S.A.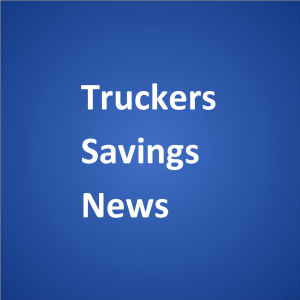 FOR IMMEDIATE RELEASE
GSA AWARDS GIANT 5-YEAR CONTRACT TO BALANCE MASTERS FOR GOVERNMENT VEHICLES
NORTHRIDGE, CA — Dec. 19, 2012 – Sun-Tech Innovations, creators of Balance Masters, a revolutionary self-adjusting, wheel-balancing system, has been awarded a new 5-year contract by the U.S. General Services Administration (GSA) to maintain vehicles owned by the Department of Defense and other government agencies.
Balance Masters has pioneered a unique balancing system that has no sand, oils, steel balls or prebalancing to maintain tires for optimum performance. The cutting-edge system is not affected by hot or cold weather and comes with an exclusive 10-year factory warranty with a 100-day unconditional purchase price refund.
"Balance Masters is the only product of its kind that has been formally tested and approved by the U.S. military," said Chris Gamble, owner of Sun-Tech. "We all know military vehicles need to perform flawlessly under extremely difficult conditions. If Balance Masters is good enough for the military, it is good enough for fleets, private vehicles and virtually anything that spins."
Balance Masters' patented system uses fluid mercury to actively compensate for any out-of-balance condition and vibration. The devices eliminate wear patterns and only require a single installation, saving vehicle owners from countless trips and additional costs for repeated rebalancing.
The system easily installs on trucks, RVs, Harley motorcycles, aircraft and most spinning shafts. The company manufactures balancers for drive shafts, steers, duals and drives on heavy-duty trucks, clutches, sprockets and flywheels for Harleys; propellers and engine balancers on ultralights and experimental planes; and many machinery applications.
"We have the best price we've ever offered on this type of product, and we believe this is the best deal to be found within our industry," Gamble said. "Because Balance Masters can increase tire life by up to 50 % or more at all speeds, we also believe this is the best value a vehicle owner can find anywhere."
About Sun-Tech and Balance Masters
Sun-Tech Innovations has been manufacturing Balance Masters active balancing devices for more than 33 years. Invented by Chris Gamble in 1979, Balance Masters was designed for aircraft, motorcycles, engines, truck wheels and anything that rotates. This unique method of balancing has proven itself to be the best type of balancer ever engineered. For more information, please go to www.BalanceMasters.com.
CONTACT
Chris Gamble
Sun-Tech Innovations
877 826-9126
Sun-Tech@sbcglobal.net