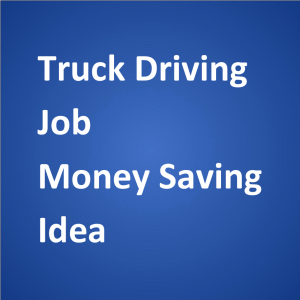 By: ,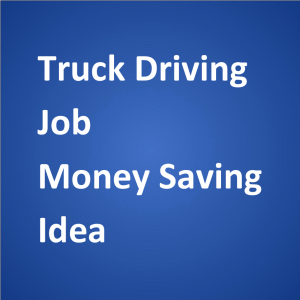 A lady asked about riding with her husband after he gets his CDL: "Can I go with my husband?"*
Response from Vicki:
Riding with your husband depends on
* what trucking company he hires on with,
* what their policy (or employee benefit) is regarding passengers and
* what types of freight will be hauled.
In some cases, trucking companies may allow only family members to ride with a trucker. Others may specialize in team freight and allow only team drivers to travel together.
There were times when my husband Mike drove a truck when I didn't want to ride with him (when the company for which he drove prohibited having a portable toilet and battery-connected inverter in the truck).
One regional trucking company for which Mike drove permitted me to ride with him, but deducted a weekly amount for "rider insurance" from his paycheck.
I recall two times when I was not allowed to be in the truck when Mike picked up the load — supposedly for security purposes. Even though I had a CDL and was authorized to be a passenger by his company, I had to be dropped off and picked up later.
If you ever become a passenger in your husband's truck, make very sure that you have the paperwork authorizing you as a passenger with you at all times. Once, Mike was asked to come into a weigh station and show his paperwork — including the authorization for me to be with him!
Having a human ride in a truck is altogether different from having a pet ride in a truck. Multiple pets may increase the challenges that a trucker faces. Check with the trucking company regarding their pet policy.
Transitioning into trucking can be difficult for many couples if they are separated.
One question that needs to be asked is: If you want to ride with your husband, why don't you consider going to truck driver training school, too, so that you can both drive professionally and both make money? Read how we arrived at our decision on our recruiters page.
And whatever you do, don't hire on with a trucking company that exploits truckers by promising a free CDL in exchange for a certain amount of work. Do your due diligence in advance.
When your husband (and you) get out on the road, we wish you safe travels and lots of money saving opportunities on the road.
Best regards,
Vicki Simons
https://truck-drivers-money-saving-tips.com/
* lifeasatrucker.com/can-i-go-with-my-husband-/ (no longer online)


—– Comment —–
Thanks by Bev B
Date: Aug 30, 2013
I just wanted to thank you for your prompt reply. You bring up some good points and things to consider. Thanks again!