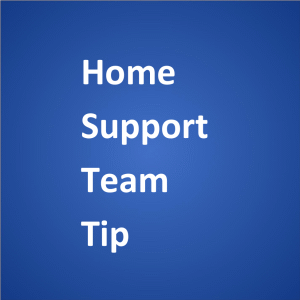 By: Rose,
Manitoba, Canada]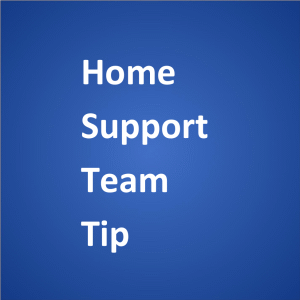 We are a family of 5. When I cook dinner, I prepare double of everything and store individual meals for my husband in those cheap reusable Glad square containers. I label the meals and pop the containers in the freezer. When my husband prepares to leave, he takes 12 meals (6 days lunch and supper). The meals stay frozen in his mini-fridge for at least 4 days and are simply refrigerated the last 2. He feels connected to the rest of the family because he is eating the same thing we are (although on a different day!). He brings carrots, peppers, apples and oranges with him as well. If his trip lasts longer, he has regular and home-canned meals he can safely eat and can pick up anything else he needs at Walmart or grocery store.
—–
Response from Vicki:
Hello, Rose,
Thank you so much for sharing your idea about home cooked meals! Not only does packing these meals help him save money over the cost of restaurant meals on the road, but staying connected with you and your family (his home support team) is important.
(We have provided many other ideas about food and recipes for drivers on the road, all of which can either be fixed at home or in a driver's truck.)
You specifically mentioned that your husband keeps his home cooked meals frozen in his mini fridge. We wonder if this device is a more heavy duty version of a compact refrigerator than those we tried (that died on the road). Some people swear by a much more expensive truck fridge.
Another advantage of packing meals for your husband — and having him fill out what he eats with fruits and vegetables — is that to a certain extent, there is "portion control" to help him contain the number of calories he consumes (so that hopefully he can stay healthy). We addressed this idea a bit on our meal plan page.
Thanks again for sharing. We look forward to receiving any recipes for his favorite dishes that you would care to share.
And we wish him safe travels and lots of money saving opportunities on the road.
Best regards,
Vicki Simons