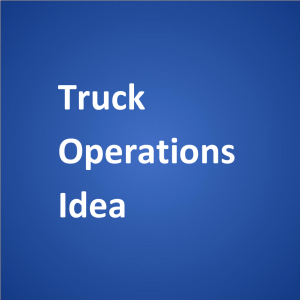 By: Josh,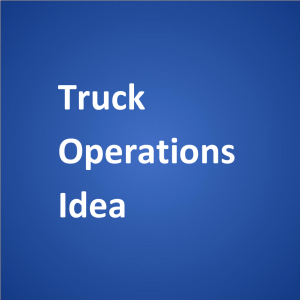 Note: This is the part of a comment that was split from "related question" to this new page.
Hello, Vicki,
For an update, I got the class A permit and two days ago I wrote the hazmat and tanker tests.
I was becoming excited and wanted to write as many tests as possible, but then I read that I should only write tests that I need. I don't just want to drive, I want to appreciate what I do so my thing is that writing tests for endorsements I don't need isn't a bad thing because the knowledge is helping me to understand trucking as an industry rather than limiting my self to just knowing about the truck I drive.
I was trying to figure whether my intentions makes sense and what are the other tests I can write.
Regards,
Josh
—–
Response from Vicki:
Hello, Josh,
Congratulations on getting your Class A permit! We're sure these are exciting days for you.
When Mike and I were in truck driver training school, we were encouraged to take the tests for all of the trucking endorsements we could possibly get, whether we envisioned ourselves using them or not.
With our first trucking company, we hauled doubles (so we needed the doubles and triples endorsement).
Later on, Mike pulled tankers (so he needed the tanker endorsement) for a local truck driving job. He never imagined needing the tanker endorsement when we were in school.
We have also hauled hazardous materials ("HazMat"), so we needed qualification for that. However, the regulations for hauling HazMat have greatly increased since the time we were in school. Familiarize yourself with all of the special things required on your license for hauling HazMat or additional credentials (like TWIC) that you will need to haul freight in and out of ports.
Since Mike now hauls loads in his flatbed-equipped local truck driving job that have no HazMat and I no longer driver professionally, we have both let the HazMat endorsement on our CDLs expire. To have kept them would have required us taking an additional test each prior to renewing our CDLs and spending money out-of-pocket. Furthermore, we would have had to be fingerprinted and undergo a law enforcement background check. We have nothing to hide, but these additional steps were no longer worth the time, effort and money to us. If undergoing the additional steps to obtain or keep a HazMat endorsement seems overly invasive to you, you can look for trucking companies that specifically state "No HazMat Required."
Incidentally, Mike says that only one student that he knows of from our truck driver training school class also took the test to drive commercial vehicles with passengers ("P" endorsement). We did not get this when we were going through school, but it would have enabled us to drive (if we were interested) commercial buses and coaches.
You do not want to limit your options on getting endorsements since you may not always drive for the same company, haul the same kind of freight or have the same kind of driving job that you will have fresh out of school. The way it works in our home state of South Carolina (and possibly other states in the USA), the Doubles and Triples endorsement and the Tanker endorsement are knowledge tests. Once you have them, they are yours to keep unless you choose to drop them (which we do not recommend).
If such a test is given in your state, don't forget to take (and pass) the Air Brakes test, since all Class 8 trucks operate this way. You want to make sure that you have no restrictions on this because no company will hire you until you pass it.
I hope this has been helpful.
Best regards,
Vicki Simons
http://www.truck-drivers-money-saving-tips.com/


—– Comment —–
Endorsements by Anonymous
Date: Jan 02, 2012
Hello Vicki,
Happy New Year.
Thanks for the info. and thanks for separating my post into two separate parts.
I wrote the air break, combination vehicle, hazmat and tanker tests.
I was trying to figure the list of tests that the DMV offers. I checked with the DMV site but have not found it as yet.
Josh