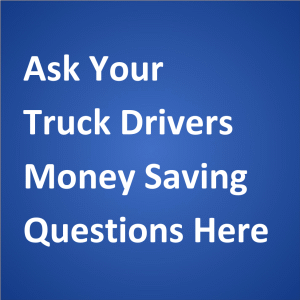 By: ,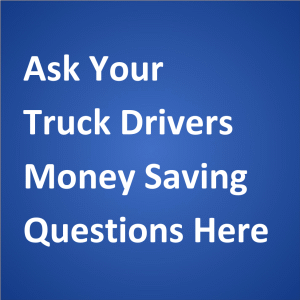 Hi Vicki,
I saw the review on the Garmin GPS 465T. I was looking at dieselboss website he has a few GPS units he is reviewing. I seem to like this one Rand McNally truck GPS – TND510 navigator. Do you or Mike know or use these while you drive. I would want to get one that is easy im a non-techie person?
Thanks and God bless,
Mark
—–
Response from Vicki:
Hello, Mark,
Thanks for your question. For reference purposes, the review you're referring to is about a Garmin GPS 465T.
While Mike and I know a good bit about saving money in many facets of trucking, using a GPS unit while driving one isn't of them. We have never owned or used a GPS unit — even in a car.
One used to never see displays of GPS units in truck stops, but nowadays all of the major chain truck stop stores have displays with lots of choices. It can be confusing!
However, many professional truck drivers have experience using GPS units in their trucks. So, we'll open up the topic for comments from others.
Drivers, can you provide feedback for Mark on a "non-techie" type of GPS to use in his truck? The best way we know for you to do this is to submit a product review of the GPS unit you use so that he can see what his choices are.
We have specific pages on our site where you may submit a product review on brand names of GPS units:
* Cobra GPS;
* Garmin GPS;
* Magellan GPS;
* PC Miler GPS; and
* Rand McNally GPS.
Thanks in advance for helping out a fellow truck driver. We appreciate your willingness to share both the pros and cons regarding the GPS unit(s) you have used.
Mark, we wish you well in your choice of a GPS unit to use in your truck. Remember to get a truck-specific unit (or to use the truck "setting" in one that has choices for car and truck). Also, when you're looking at the cost of a unit, don't forget to look for what could turn out to be an additional cost of a potential "subscription" to get updates as they become available.
Before you buy a GPS unit in a truck stop, make sure you understand their return policy. One chain we know of has a 30-day return policy. If your unit breaks down on the 31st day, you're out of luck regarding returning it. It may be the same chain (or perhaps more than one has it), but returns of electronics can only be "exchanged" for other products — no refunds! So, beware!
One more money saving tip: As of this writing (October 2011), we're getting close to the Christmas shopping season. It is possible that you may be able to get a good deal on a GPS unit — either before or after(!) — the holidays. So if you have the luxury of waiting, you might want to do some comparison shopping to get the best deal for you.
We wish you safe travels and lots of money saving opportunities on the road. God bless you.
Best regards,
Vicki Simons