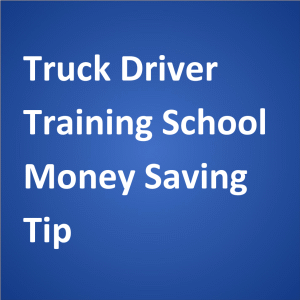 By: linda b.,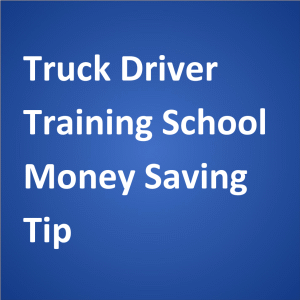 trying to find loans for my husband to get his cdl class a or b training…
—–
Response from Vicki:
Hello, Linda,
Thank you for your inquiry. We address the subject of truck driver training schools and federal student loans on our website.
You may want to explore a number of different financing options. However, be sure that you understand all of the terms of the loans that your husband will be getting. You do not want to default on the loans.
The trainer assigned to me when I first went to work for Swift (Bill) had taken out loans for truck driver training school many years before. He got an attitude that somehow he didn't feel that he had gotten the quality of education he felt he deserved and therefore didn't have to pay on the loans any more! In reality, the education he received allowed him not only to get a job in trucking, but also to eventually become a trainer with one of the largest trucking companies in the nation.
The story for him got worse, though. Not only was he in default but his personal finances were in shambles. He and his wife had to separate their assets and their whole family budget was in turmoil.
When a person gets loans for anything, he or she agrees to re-pay certain amounts on a certain schedule. Not long after we started working for Swift, Mike and I were blessed to be able to put all of our belongings in storage, live in the company-issued truck full-time (except for brief motel stays when we came in on time off) and concentrate on repaying our loans in a very timely manner. We saved a lot of interest.
Psalm 37:21 states, "The wicked borrows and does not pay back, But the righteous is gracious and gives." I don't know about you, but I wouldn't want to fall into being called wicked. It is sad to say that Bill, for all of his wisdom when it came to training new drivers, threw himself into the wicked category. (Ouch!)
Check out the community and technical colleges near you to see what they have to offer by way of CDL training and financial aid. Private truck driver training schools may be more expensive. Always do your research thoroughly to make sure that the schools you are considering have not only good training but also a good matching program to help your husband get employment on the back side.
Since trucking definitely affects the whole family, I also encourage you to read up being your trucker's home support team.
As a final thought, I'm not sure what your situation is, but when we sat down to talk with the recruiter from the truck driver training school where we ended up going, the recruiter threw us for a loop by asking whether I was going to drive commercially too! Up until that point, we had only been thinking of Mike getting his CDL. This was a paradigm shift in our thinking. We prayed and made out a list of pros and cons regarding me getting my CDL too. As it turned out, it was very beneficial for us to go through the training together. After school, we ended up driving as a team for almost 3 years and it really brought us closer together in a lot of ways. If your situation permits it, you may want to consider going through training with your husband and then driving professionally together for awhile. Of course, not all couples can handle that, but I thought I'd mention it.
We wish you well in your future endeavors. When your husband gets his truck driving job, we wish him safe travels and lots of money saving opportunities on the road.
Best regards,
Vicki Simons