Vicki Simons answers the question of "Why Buy Silver" in her Free Report "Protecting Your Purchasing Power with Silver Rounds: Pros, Cons, and Tips" — which you may request through the form below.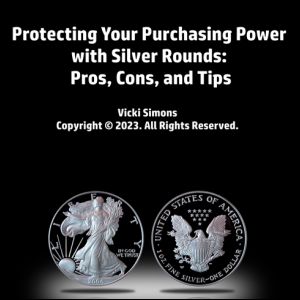 In the report, you will learn:
What is Silver?
About Buying and Selling Silver
Pros and Cons of Buying Silver
A Short and Selective History of Using Silver As Money
Problems with Fiat Currency
What We Look For
Strategies to Acquire Silver
After you get the report, you will be provided with a link to a page on our site from which you can buy pieces of silver that meet our exacting standards.
Get the report now, while it is still free!
---


Return from Why Buy Silver to our Budgeting page or our Truck Drivers Money Saving Tips home page.
---