In early 2010, we were contacted by a commercial truck insurance agency which requested permission to publish one of our articles in their new e-magazine.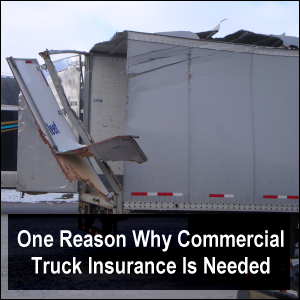 Vicki granted this permission and immediately asked for the opportunity to conduct an email interview with someone there to obtain information that professional truck drivers need about truck insurance, especially money saving tips.
For quite a number of months, the interview in question and answer format appeared on this page — along with a form through which drivers could request an insurance quote.
However, in early March 2011, the person with whom Vicki was dealing at that insurance agency asked us to remove their information from our site.
Since we remain dedicated to helping professional truck drivers save as much money as possible, we are seeking a quality commercial truck insurance agency — preferably a broker who writes policies for a number of insurance companies — to answer the questions below and form a referral relationship with us.
If you own or manage just such a commercial truck insurance agency — that has written at least 500 policies — and would be willing to do these two things, please contact us.
---
What should a professional truck driver look for when buying truck insurance?
What should a professional truck driver look for in an agency?
How often should a trucker compare truck insurance rates?
Does truck insurance work the same way that health insurance does, where the monthly premium is directly tied to the deductible level?
What are the different aspects of buying truck insurance (example: liability, collision, towing, etc.)?
Of the insurance claims that your company has paid out, what percentage fall in what categories (ex. accident less than $10,000 damage, accident greater than $10,000 damage, etc.)?
What are the top three behaviors that precede preventable accidents in which professional truck drivers are involved (which may or may not be caused by the truckers themselves)?
If you were advising professional truck drivers about preventable accidents, what would you advise?
What is the danger in shopping for truck insurance based on a low price basis alone?
Does your company distinguish between incidents and accidents, and if so how? (Ex. An "incident" might be backing into another truck in a truck stop, whereas an "accident" might occur on the highway.)
What happens to a professional truck driver who is involved in an accident but is underinsured? Is he personally liable to pay the remainder of the claims out of his own pocket?
What are the top three ways for professional drivers to save money on truck insurance?
How often does a lack of adequate insurance throw a professional truck driver out of work (especially owner-operators)?
How many insurance policies on commercial motor vehicles does your company currently have?
Of the policies that your company issues, what percentage covers commercial motor vehicles (especially class 8 truckers)?
Besides insurance on commercial motor vehicles, are there other types of insurance that are particularly appropriate for professional truck drivers?
What other words of wisdom concerning truck insurance do you think our readers would Appreciate knowing?
---

Return from Commercial Truck Insurance Agency's Money Saving Tips to our Truck Operations page or our Truck Drivers Money Saving Tips home page.
---