According to Drivers Legal Plan (DLP), which may be found online at DriversLegalPlan.com,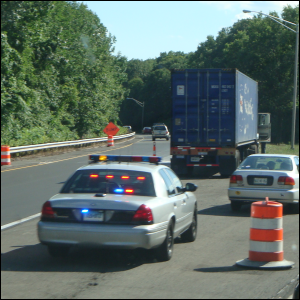 "The basic concept of the Plan is simple; to make the highest quality legal representation available to the driver force, and to make it affordable. That makes [DLP] the effective alternative to the insurance/referral agencies, that charge drivers substantial, commission laden premiums, yet can deliver inconsistent counsel.
"Drivers Legal Plan is an actual national law firm dedicated to protecting the rights of truck drivers, and therefore the interests of trucking companies."
Having been in the trucking industry for years and having needed legal counsel in our capacity as professional truck drivers, we fully understand the need for affordable legal representation. There are numerous legal plans available for professional truck drivers and DLP is one of them.
DLP lists on its website Driver Benefits, Driver Testimonials, Carrier Benefits and Carrier Testimonials. Information on their "About" page states under Expertise in the right-hand column:
"To our knowledge, Drivers Legal Plan comprises the only law firm in the country entirely dedicated to CDL defense. The driver gets 'trucker's attorney', whose livelihood depends solely on how well he represents truck drivers."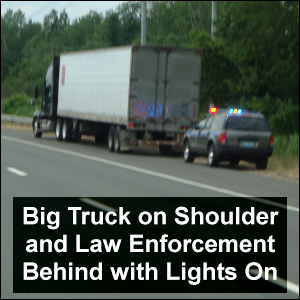 Many drivers may have read in various trucking publications the columns written by Jim C. Klepper, in which he answers legal questions.
He is Attorney, Founder, and President of DLP. (More biographical information about him is at the bottom of their "Articles" page.)
Others listed on DLP's "Management" page are:
Larry Derryberry, Esq. Attorney at Law,
Charles E. "Chip" Land, Executive Vice President, National Marketing Director, and
J. Bradley Klepper, Executive Vice President and General Counsel.

All of the benefits of the plan as well as the cost are detailed on their Driver Benefits page.
Drivers may choose to pay monthly or prepay for 6 months or one year. (Based on information on the site as of February 2011, there is a discount for pre-paying for 12 months.)
DLP differentiates itself from other commercial driver legal plans in that they say that they are "Not an insurance/referral agency, who might use a lawyer unfamiliar with CDL defense" and their "attorneys dedicate their entire practice to CDL defense."

If you are a professional truck driver and you either currently are — or within the last 6 months have been — a member of Drivers Legal Plan, we invite you to review it on this page through the form below, answering questions such as these:
How long have you been a DLP member?
If you

were but no longer are

a DLP member, what factor(s) caused you to leave?
What are the top 3 reasons why you became a DLP member?
Did you use any of the benefits that DLP offered? If so, which ones?
How would you rate the quality of the benefits offered by DLP?
Do you think that your DLP membership is/was worth the price you paid for it?
How did membership in DLP save you money?
Would you become an DLP member again and why?
---
---

Return from Drivers Legal Plan: Reviews from Professional Truck Drivers to our Service Reviews page or our Truck Drivers Money Saving Tips home page.
---