Many truck stop travel stores sell foodstuffs, some of which sell "Heater Meals" or "HeaterMeals".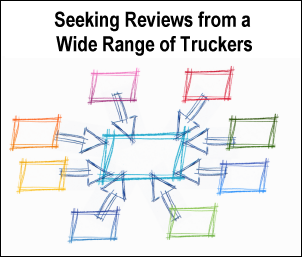 The products use "TRUETECH Self-Heating Technology" (chemically generated heat) to raise the temperature of an 8 ounce food pouch at least 100 degrees Fahrenheit without a flame or electricity.
This preparation method would certainly allow professional truck drivers who do not have other meal preparation methods — such as 12-volt powered appliances or household appliances powered via inverter — to eat hot meals on the road.
We are seeking reviews from professional truck drivers about these meals.
A display of Heater Meals on a shelf at a truck stop.
Another view of a display of Heater Meals for sale at a truck stop.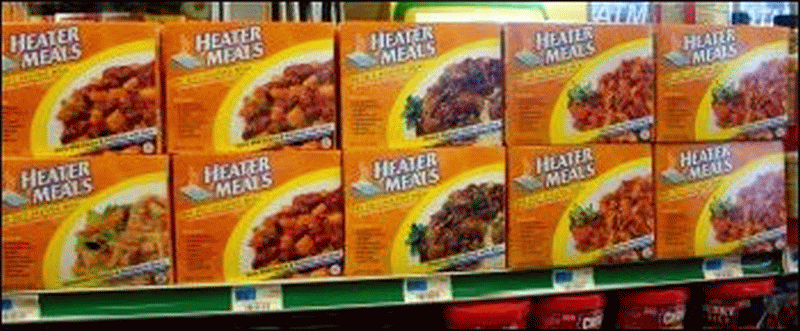 The brand carries a variety of entrees. The ones we have found at truck stops are pictured on this page.
We have also provided close-up views.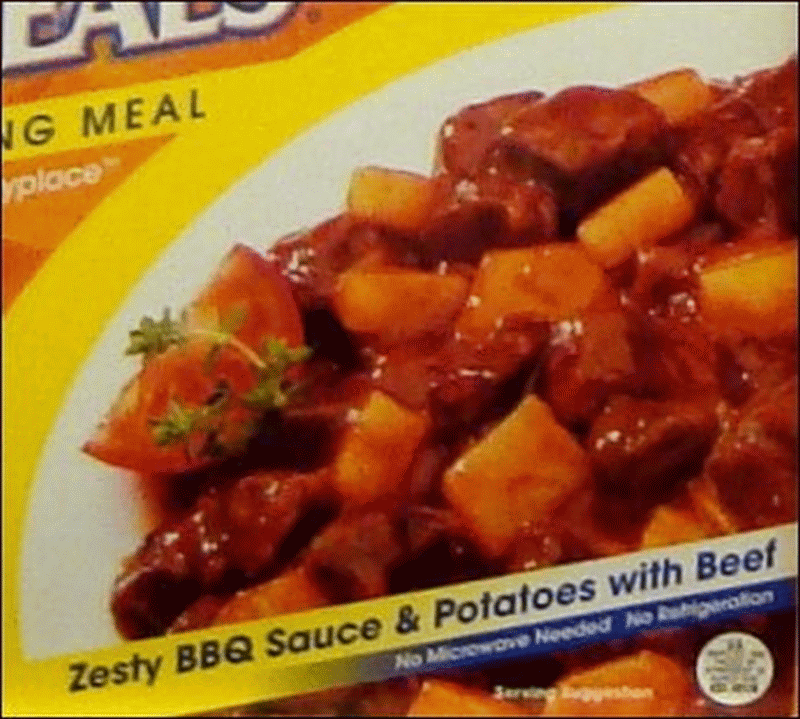 HeaterMeals: Zesty BBQ Sauce
& Potatoes with Beef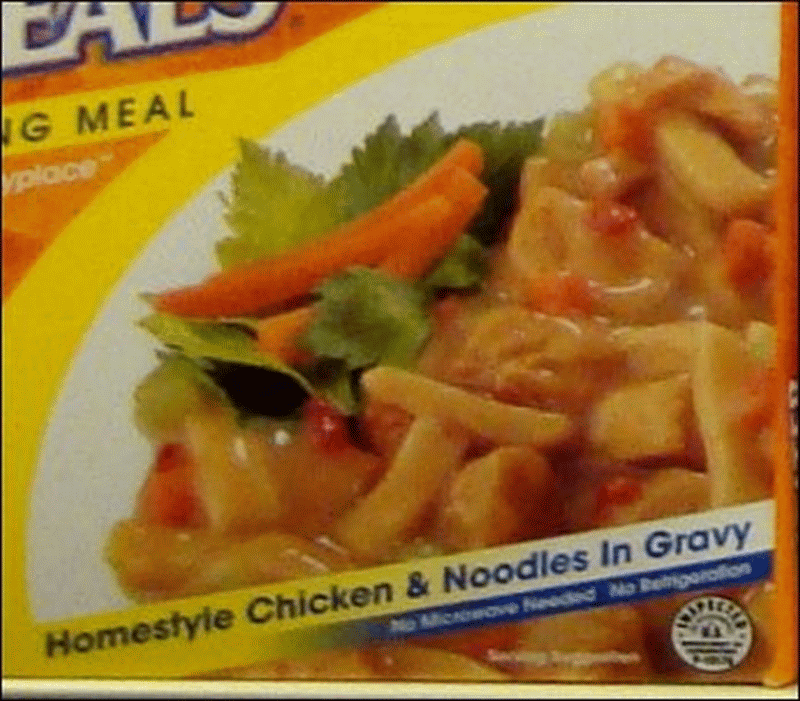 HeaterMeals: Homestyle
Chicken & Noodles in Gravy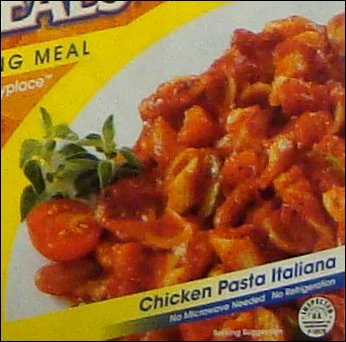 HeaterMeals: Chicken Pasta Italiana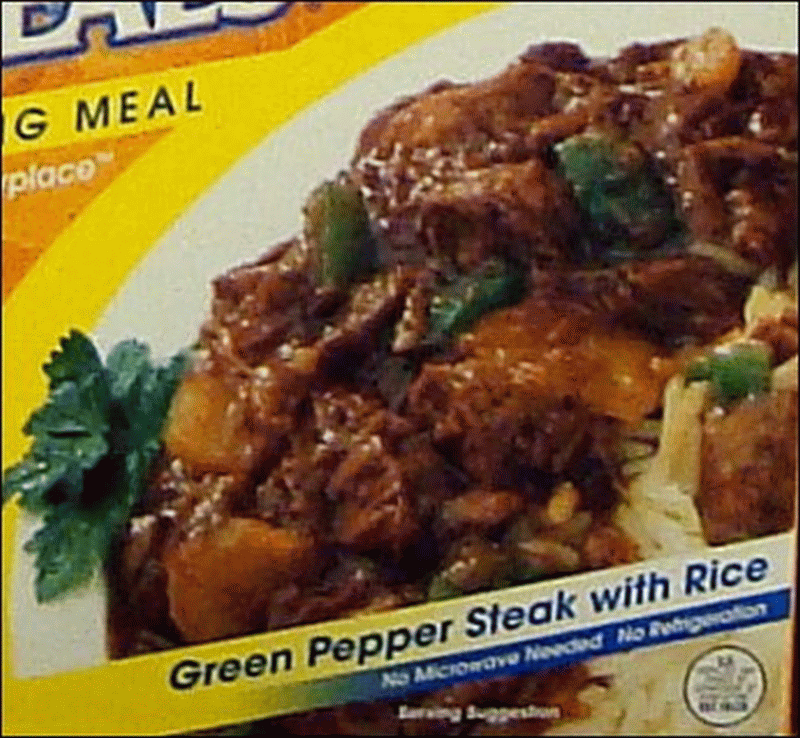 HeaterMeals: Green Pepper Steak with Rice

The last time we checked, most (if not all) of these products we have seen for sale at truck stops were priced at $5.99 each.
They can be less expensive than some truck stop buffets (lunch and dinner, specifically).
Disclaimer: As of the publication of this page (late August 2010), we have never eaten one of these products.
If you are a professional truck driver and you have
Eaten one or more HeaterMeals, we invite you to review the product on this page through the form below, answering questions such as these:
Which flavor of Heater Meals did you eat and how much did you pay for it?
What are the top 3 reasons why you bought and ate one?
Did you eat the product as a regular meal or in an emergency?
How would you rate the quality and taste of the product?
Do you think the product was worth the price you paid for it?
How did this product save you money?
Would you buy this product again and why?
---
---

Return from Heater Meals: Reviews from Professional Truck Drivers to our Product Reviews page or our Truck Drivers Money Saving Tips home page.
---