What types of professional development can professional truck drivers engage in?
I can think of two:
that which applies to their truck driving jobs; and
that which applies to other types of jobs.
Every year, the American Trucking Associations hosts the National Truck Driving Championships, which is a competition of professional truck drivers.
According to their website:
—–
The NTDC competitors are made up of the winners in eight classes of competition from 50 State Trucking Associations' Truck Driving Championships, as well as the winners of the auto transporters class at the regional TDCs.
The NTDC and affiliated state TDCs are considered the one of the industry's largest and most effective safety programs. Known to many as the "Super Bowl of Safety," these annual competitions inspire tens of thousands of drivers to operate accident-free for the right to compete.
—–
There are winners of the competitions.
The professionals who won the 2013 competition were recognized.
Again, according to the ATA's website:
—–
"Our industry is filled with many, many drivers, technicians and safety professionals who work hard every day to keep our economy moving and our roads safe," ATA President and CEO Bill Graves said. "However, there are some who have gone above and beyond in their efforts and we salute them for going the extra mile."
—–
There are also other truck driver skills competitions.
What would it take for you to compete?
Are you even interested in competing?
What professional development would you need to take in order to be qualified to enter such a competition?
Professional Development: Being Knowledgeable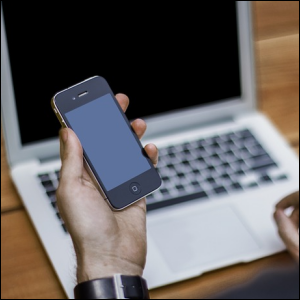 Another aspect of professional development is staying current with things going on in the trucking industry.
Technology has advanced to the point now where some trucking companies are investing in in-cab training for their drivers so that they don't have to be routed into a terminal in order to receive it.
There are also some truckers who aspire to one day leave the trucking industry.
Perhaps for them, becoming a truck driver was only a stop-gap to pay the bills between other jobs.
More and more schools provide the means for students to take classes virtually and at their own pace rather than in person and at the pace a standard class would be taught.
It is the wise trucker who realizes that:
he or she may one day be forced to retire from the trucking industry, whether or not he or she is ready to do so; and
has a back up plan and diversifies his or her income stream, perhaps by building a second income online.
Many books are now available in digital format for easy downloading and reading on a mobile device or laptop computer.
If you are inclined toward a particular line of study, you will want to make sure that you set your goals realistically from the beginning.
Consider the future and what kind of professional development is right for you.
Make yourself more valuable.
Broaden your horizon.
Stretch to become better.
You'll be glad you did.
Note: This article — which was originally written and published on January 21, 2014, by Vicki Simons — was updated slightly in 2018.
---

Return from Professional Development to our Trucker Services page or our Truck Drivers Money Saving Tips home page.
---