This RoadPro Portable Stove Review was sent to us through our request for reviews on this specific product on Thursday, June 10, 2021, by a company driver with 1.5 years experience as a professional truck driver.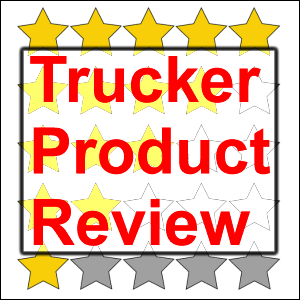 Name of Reviewer
Cristin Gibson
Date of Review
Thursday, June 10, 2021
Product
RoadPro Lunch Box Stove
aka RoadPro Portable Stove
aka RoadPro 12-Volt Portable Stove
RoadPro Portable Stove Review
This product has a one year limited warranty and I bought an additional four years for $4.99

I bought this product at loves truck stop.

I was pleasantly surprised with how hot my food got. It was so hot I couldn't eat it right away, I had it in there for 45 minutes. It was chicken and mashed potatoes.

The only issue I have with the product is the seal it is a rubber seal and mine pops out of the groove so I have to re-inserted every time I close it.

I'm definitely looking forward to actually cooking raw meat or chicken in this to see how it works, right now I'm just heating up food with it and items leftovers stuff like that.

I am super happy with my purchase, if I could only get my seal to stay seated. But it works according to what it says and I'm super happy with the way it cooks
Response
Cristin, thanks for your review.
We're glad the product is working well for you (except for the seal) and we hope that this product continues to perform well for a long time to come!
Perhaps due to your feedback, the manufacturer will work to get that seal issue fixed once and for all.
Please feel free to update us again in the future to let us know how things are going for you!
My husband Mike and I wish you safe travels and lots of money saving opportunities on the road.
---
Return from RoadPro Portable Stove Review to our Product Reviews on Items Marketed and Sold to Truck Drivers page or our Truck Drivers Money Saving Tips home page.
---