What are the top trucking issues in 2022?
The American Transportation Research Institute sent the following in an email on November 7, 2022.
—–
ATRI Reveals List of Top Trucking Issues
ATRI released the 18th annual Top Industry Issues results at ATA's Management Conference and Exhibition during the "Big Reveal" panel held October 22, 2022.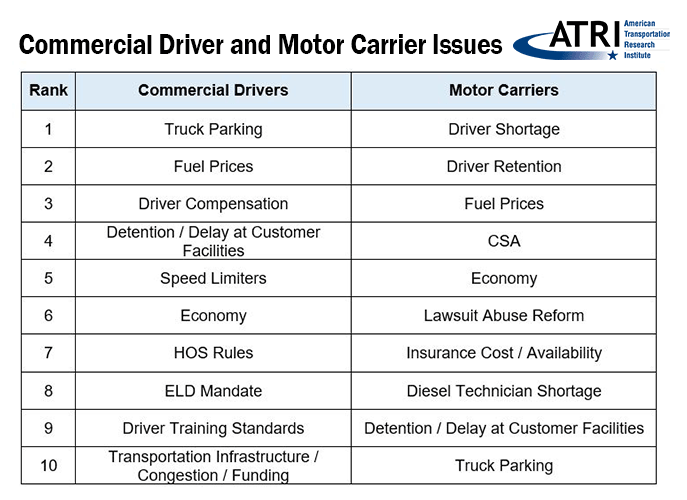 The panel featured ATRI President Rebecca Brewster as moderator along with panelists Dennis Dellinger, Cargo Transporters President, Hayden Cardiff, Idelic CEO & Founder, and Dee Sova, professional driver for Prime Inc. and an America's Road Team Captain.
The Top Industry Issues report identified a number of the industry's key concerns including fuel prices, the driver shortage, truck parking, driver compensation, the economy and for the first time, speed limiters.
ATRI's Top Industry Issues report presents the overall industry results and provides an analysis of how motor carriers and professional drivers separately rank the issues.
—–
A copy of the full report is available from ATRI's website.
Please note that due to the fact that point #2 on the "Commercial Drivers" list is "Fuel Prices", the Top Trucking Issues in 2022 may be answered more often by owner-operators and independent truckers than company drivers.
Please feel free to see ATRI's report for more information.
Also, please feel free to contact us if you have thoughts about this report as far as saving money as a truck driver is concerned.