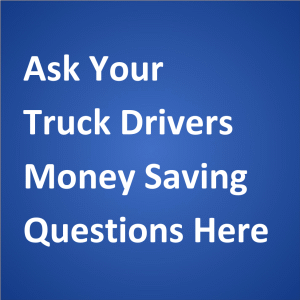 By: Darryl,
Cairo,NY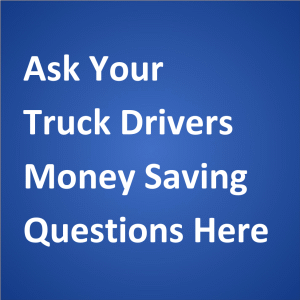 My employer left a blank copy of a log page in my truck & wants me to fill it out..I have a logbook in my truck! Do I have to fill this out?
—–
Response from Vicki:
Hello, Darryl,
Thanks for asking a question through our website.
According to this .docx resource from the FMCSA, "Previously some drivers have attempted to circumvent hours of service (HOS) regulation by maintaining two log books…"
Somewhere on each page of your log book — or loose leaf system — there is a line that reads something like this: ["I certify these entries are true and correct."] Each person has only 24 hours in a day. Obviously, two different accounts of a single 24-hour period is not being true and correct.
One resource I saw online indicated that if one runs electronic logs, that a paper log "back up" must match identically in case the e-log system ever goes down. I know that my husband Mike went round and round with one trucking company for which he worked about this very issue. He was very irritated that the company was supposed to have converted their entire fleet to e-logs but some trucks didn't have that capability. (FWIW, he no longer works for that company.)
However, what you've encountered is two different [paper] logs. Why would your employer want for you to fill out a blank log "page" when you already have a log book? Please ask him/her the reason for this.
If it is the case that your trucking company is switching to a new log book format of some kind, it seems to me that that should be done at the beginning of a month.
If it is the case that your company has been pushing you to run more hours than the Hours of Service regulation allows, do not under any circumstances allow yourself to be exploited for their greed. if you are fired because you will not violate the HOS, you have the law on your side.
For reference purposes, you may want to review:
– Title 49, § 395.8: Driver's record of duty status.
– Hours of Service.
You may also want to pay special attention to other things that your employer may want you to do that may be "off". Refer to our captain of the ship and whistle blowing truckers pages for more info.
I wish you a successful resolution on this matter. If you would, please be so kind as to comment below to let us know what happened. Our readers will want to know. Thanks in advance.
My husband Mike and I wish you safe travels and lots of money saving opportunities on the road.
Best regards,
Vicki Simons
https://truck-drivers-money-saving-tips.com/


—– Comment —–
Log books and the law by Michel
Date: Aug 12, 2015
As a driver trainer, I have seen this situation a few
times, the dispatcher has a certain amount of work to be done and only few drivers to do the work. So he will push drivers to go over log.
This is not legal and should be fought, remember one very important aspect of the log issues, the driver(not the dispatch) has the ultimate responsibility for his hours of service and any wrong doing will be his fault. Any fines will not be up to the company to pay.
Go and stay legal, the rules are on your side!