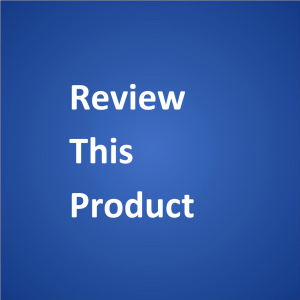 By: christina,
oklahoma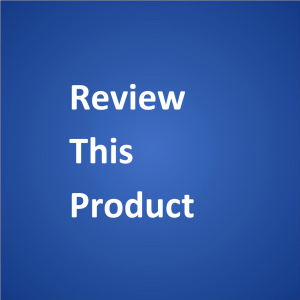 I got this stove to save money as eating at truck stops gets expensive! To eat healthier and know exactly what is going into my food. I want to shed a couple pounds and this will help.
First time I used it…It worked great. I boiled 6 eggs in it, then when they were done spooned them out and put pasta into the boiling water. It cooked a whole 16 oz box of pasta with ease. I made pasta salad. Then I put some boneless chicken tenders inside an oven bag with bbq spices. It took 45 min to cook the chicken. about 30 min for the eggs and 30 min for the pasta. The chicken was so tender. This morning I used it for the second time, and wrapped a frozen breakfast sandwich in foil. Took about 15 min to heat it. Not sure fast like a microwave, but after all it is an oven.
So far i would rate this far better than the one that looks like a lunchbox. It is faster, gets hotter, and the pan inside easily removes for clean up. I got some disinfecting wipes to use that are pet and human safe then poured a little water in and wiped clean with a paper towel. Also there is a little plastic steaming tray that you can steam veggies or warm some rolls…I used that to strain my pasta..Worked great!
I do think it was worth the price, came to 56 dollars with tax. Would rather have paid less, but you get what you pay for.
This product saved me money because the first time using it, I made a meal that two or three people could eat on for about 8 bucks!
I would like to buy another one so I can have two going at once..Meats in one and potatoes or sides in the other. At the price though, I can't just yet. I have read reviews that the cord will go out, and I am waiting to see what happens with that. Have had many cords go out and just want to see how this works.
—–
Response from Vicki:
Thank you, Christina, for your product review of the Burton Digital Stove. We are glad that it's working out well for you and that you're saving money using it.
We have never heard of anyone boiling eggs in one before, so that's definitely a positive for truck drivers who like boiled eggs. If the unit is enclosed, it could be a better option than an open-lidded hot pot.
Although $56 plus tax is a bit steep, it seems that you'll be able to more than recoup your investment by saving money on food. Please keep us updated about the longevity of your product. We and our readers are interested in that.
We take it from what you wrote about the cord that perhaps the one on your unit detaches (that is, is not built into the unit)? Where do you buy replacement cords? At a truck stop? How much do those cost?
Also, please be careful about running two units at the same time in your truck. Depending on the wattage that each unit takes, you may run into problems (especially if you're cooking while the truck is turned off and you're running only on battery power). Let us know if you run into trouble doing this.
As a final thought, please feel free to share your recipe for BBQ chicken tenders. Which spices do you use? We invite you to submit your recipe (this and any others you may care to share) through our Food and Recipes page.
Thanks again. We wish you safe travels and lots of money saving opportunities on the road.
Best regards,
Vicki Simons
https://truck-drivers-money-saving-tips.com/


—– Comment —–
still cooking by christina
Date: Sep 20, 2011
For the bbq spices, I honestly don't know. It was in a little packet and came with an oven bag. I got it at walmart where they sell the dry packets of stuff like gravy etc. I plan on getting another one today. Today I put one cup rice and two cups of water in an oven bag. poured a little water in the pan then put my bag of rice and water in. Poked a little hole in the top of the bag to vent. I have perfectly cooked rice. I can either pour a can of campbells chunky beef soup over it, or use those precooked package of beef tips I got at walmart for around 5.58. So again…a meal with rice which is dirt cheap…the beef tips…maybe add a can of peas if I feel like it lol and another meal that would feed two or three people for under ten bucks!