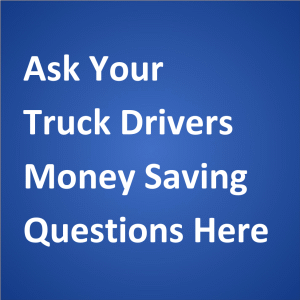 By: Scott Sondelski,
Chicago, IL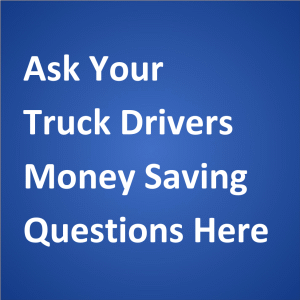 i am a truck driver, i have heard, for example, if i do something that a dispatcher disagrees with, i may sit while the guy next to me at same reciever, who put in mt call after me, gets a load and i dont, this is actually, lack of a better term, illegal. first of all, is this true? And now my real question is that my wifestarted doing these new delivery apps, uber, lyft, doordash…, should this not apply to them also?
—–
Response from Vicki:
Hi, Scott. Thanks for asking a question through our website.
I wish that the incident you described was isolated, but the way that trucking companies, dispatchers, load planners, and driver managers operate may be totally subjective.
In such a situation, I strongly recommend contacting one's dispatcher to find out what the trigger was for his/her action. It would be instructive to know just exactly what a trucker and his/her dispatcher disagreed on.
If a trucker has in the past refused to drive for subjective reasons, he/she may find that the trucking company will assign fewer and fewer miles to squeeze him/her out — or fire him/her on the spot.
If one determines that his/her dispatcher has asked him/her to do something illegal — such as violate the federal Hours of Service regulation or operate a truck that is not safe to drive — then the trucker has every right to speak up!
For more info, please feel free to review these resources on our site:
– Captain of the Ship Policy and Unsafe Working Conditions;
– Out of Service Truck: Trucker Stages a Showdown;
– Refuse to Drive a Truck When These Situations Happen; and
– Whistle Blowing Truckers: STAA Law on Retaliation, Vindication.
While a trucker's driver manager is the key to his/her paycheck, a trucker never wants to put himself/herself in a situation to be exploited by any trucking company.
The trucker may wish to review the trucking company's company manual and policy regarding "first empty, first assigned a new load".
If this situation happens more than once and the answer(s) that the trucker receives are not resolved, it may be time to consider
– either going over that person's head within the company;
– or going to work for another trucking company.
Each non-trucking delivery or transportation service has its own way of operating. I am not familiar with their Terms of Service, so is it possible that various drivers are rated by the service that they perform based upon customer feedback?
For example and outside the realm of driving, Fiverr allows those who have used a vendor's service to rate it. Potential customers then have the right to select Fiverr vendors based, at least in part, by the rating that vendors have earned in the past.
If the non-trucking delivery or transportation app provides this "customer rating", potential customers have the right to select potential drivers based upon the rating left by previous customers.
I speculate that driver selection may also be based upon other factors, some of which the driver has no control over. For example, if a customer needs a pick-up in 30 minutes but a driver is 45 minutes away, a closer driver may get the business.
As a point of reference, we describe on this page that Mike has 5 weeks of experience leasing a taxi cab. He had been assured that runs would be split as evenly as possible between the drivers on duty. However, he later learned that the owner of the company was skimming off all of the long runs for himself!
Again, please review the individual company's or app's Terms of Service.
Please feel free to comment below on any updates to this topic.
My husband Mike and I wish you safe travels and lots of money saving opportunities on the road.
Best regards,
Vicki Simons