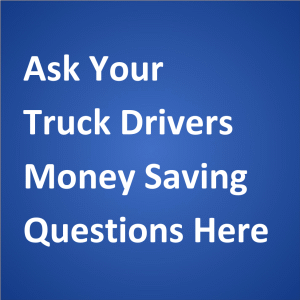 By: TOM,
ONTARIO CANADA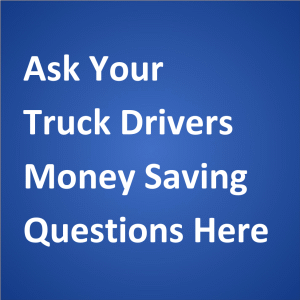 I HAVE 5 LIGHTS OUT OF MY TRAILER AND CAN'T GET TO WIRES BECAUSE OF ICE BUILD UP.
ANY IDEAS ON HOW TO REMOVE ICE. TAKING INDOORS IS NOT AN OPTION.
—–
Response from Vicki:
Hi, Tom. Thanks for asking a question through our website about ice build-up under your trailer.
Winter weather can be a truck operations challenge to even the most seasoned professional truck driver. I think it was during our first winter driving season that my husband Mike attempted to chip ice off the brakes under our trailer after we had parked for the night in Monticello, Utah. The device that he used slipped and he ended up coming back to the tractor with blood on his hand. So, please be careful if you choose to go that route.
Hooking up a blow dryer is probably not an option either. Nor is using warm water, which can just freeze back in place.
For a time, Mike drove for a trucking company based in Illinois and he had a problem with ice forming in his air lines. He had to use a product designed to be used only during winter emergencies. It was alcohol-based.
Mike suggests using a solvent that can "dissolve" ice. Please read the label to make sure of the proper use of these products and protect your eyes and hands.
Perhaps — and this is not a recommendation — you can use
– windshield washer fluid;
– antifreeze coolant;
– a deicer; or
– an alcohol like isopropyl alcohol.
Since you're based in Ontario, Canada, does your trucking company not have any advice on how to remove ice build-up from under your truck?
Do any of our northern-based trucker readers have any suggestions or recommendations? Thanks in advance.
Please comment below to let us know what happened.
We wish you safe travels and lots of money saving opportunities on the road.
Best regards,
Vicki Simons