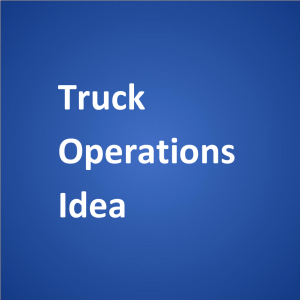 By: ,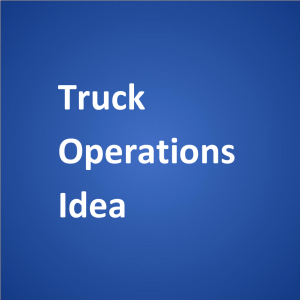 A trucker complained about losing income over required repairs due to an accident that wasn't his fault.(*) Who pays for it?
—–
Response from Vicki:
Unfortunately, the person who "pays" for both the actual repair bill and your lost driving time (and income) will probably be you, the trucker. However, we encourage you to consult your trucker legal plan provider or trucker attorney in order to learn all of your options.
We have never heard of a trucker being able to recover the cost of repairs, lost work time or lost wages from the at-fault person in an accident. This isn't to say that it hasn't happened or won't at some time in the future.
One of the things that would have to be obtained is a copy of the accident report from the entity that filed the report about who was at fault (possibly the county Sheriff's Department or municipal police department where the accident took place).
Depending on the amount of damage that occurred to your truck, you may decide to take the other party to small claims court to recover the cost of your repair bill. Will the judge look favorably upon reimbursing you for your time? We don't know. Many factors play a role in these legal decisions.
Please be aware that some trucker legal service plans may include service for legal "defense" (where the trucker is the "defendant"), but not in cases where the trucker is the "plaintiff" (definitions). If you proceed with legal action, it could cost you additional money.
Of course, one's attorney could press to include enough in the settlement to cover attorney's fees so that in the end the trucker doesn't need to pay the attorney out-of-pocket. However, there may be a need for some sort of retainer fee on the front end.
Some trucker legal plans may provide for 25% off the cost of standard attorneys' fees on legal matters that go beyond the scope of the plan provisions. Make sure you understand what you'll be getting into before you enter such an arrangement.
Why do we say this? We have two acquaintances who hired a bleed-them-until-they-are-dry type lawyer. He kept charging them money for little things without actually accomplishing anything in their behalves. Be on your guard against such sharks.
If you decide to proceed with taking the matter to court, do it in a timely manner. There may be a statute of limitations beyond which it will be impossible to sue for damages.
We don't think it is fair for truckers to have to bear the brunt of losing income over required repairs to their trucks when they aren't at fault in an accident. So, please let us know how this goes for you. If you are successful in recovering the cost of repairs, lost time or lost wages, we'd like to pass this information along to our readers.
When you get back on the road, we wish you safe travels and lots of money saving opportunities.
Best regards,
Vicki Simons
http://www.truck-drivers-money-saving-tips.com/
* lifeasatrucker.com/i-am-losing-income-because-of-being-in-the-shop-who-pays-for-it.html