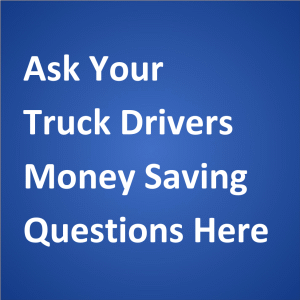 By: Juliette,
Columbus, OH USA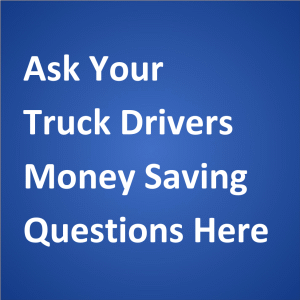 At Truckstop Showers can a married couple shower together? Do we have to have our own time?
—–
Response from Vicki:
Hi, Juliette. Thanks for asking a question about showers for married couples in truck stops.
Yes, a married couple may shower together. Additionally, some truck stops have "team" showers that are larger than a standard shower for a solo driver. But you'll need to ask for one and your use of one may depend on availability.
Also, don't forget to ask for extra towels if needed.
One neat thing that Mike and I did when we were on the road together and space in the shower stall allowed for it was to scrub each other's backs (in those hard to reach areas). A nice massage under warm running water can help "melt" away the stresses of the day.
Beware of showers that have water flowing at a forcibly high rate of pressure that can hurt your skin. I called these the "sand blaster" showers.
Just so that you know, some "travel centers" — that serve a population larger than just professional truck drivers — have "handicapped showers" with handrails and possibly more than one type of seating. They may also have two different kinds of water outlet or a specialized handheld water sprayer. We found in the few times that Mike and I used these that they worked well for us. Make sure that you place your belongings far enough away from the stall so that water doesn't accidentally spray them.
When you shower together, you can combine your clothes and personal effects together. Obviously, if you shower separately, you need to take two shower bags.
If you need to shower separately, be aware that an extra shower credit may need to be used since two shower rooms will be used.
Showering together can be a great time of bonding. Mike and I always enjoyed showering together!
Please let me know how this goes for you. We also appreciate your review of truck stop showers.
Best regards,
Vicki Simons
https://truck-drivers-money-saving-tips.com/


—– Comment —–
Husband&Wife showers by AnonymousGrand 7
Date: June 14, 2017
That's all my Husband &I use. One shower bag one shower. Never showered alone. Goes much smoother. Don't have to wait for his slow butt!!! Love team showers. Not all truck stops have them.
Safe travels!!