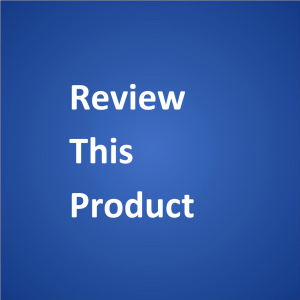 By: Jeanette,
Illinois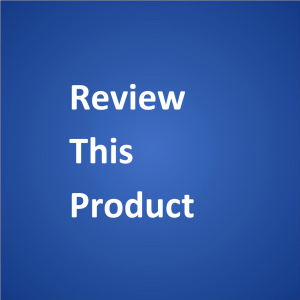 Being a professional truck driver, I need to use this product when at a place where no food stops are near and to save money on the road. With my points I can buy/replace these cookers at TA and Petro. My biggest complaint about your "products" have to be the dc male plug. They are all junk!! If I were not a dc authorized worker in the past and could not replace this end I would go through a stove every three months. It doesn't matter if you use the convertor or the auxillury plug, they always melt the cheap plastic end. Usually before the fuse blows! Try a different manufacture, this is stupid, and you can't make the thing any cheaper than it is. Also the coffee maker, I have to agree with the other drivers, use your points, it is the only way to get them, since you will be getting them frequently. The element always overheats and becomes a paper weight in a matter of weeks. I bought the new stove to go that is digital, same problem!! No difference in the end.
—–
Response from Vicki:
Hello, Jeanette,
Thanks for sharing your experience with the Max Burton Stove on the Go model #6900. We are sorry that you've had problems. If the product reviews we have received is any indication, you're not the only professional truck driver to have had problems with a 12-volt cooking product.
OK, you piqued our interest when you said that you had been "a dc authorized worker". This indicates that sometime in the past, you worked on DC (direct current) products. This leads us to ask some questions:
* What does becoming this kind of worker involve?
* Can an average truck driver replace the bad / cheap / inferior plug on the unit?
* What kinds of tools and supplies would a driver need to do this kind of work?
Yes, using driver loyalty or rewards program points can be better than paying cash out-of-pocket for 12-volt cooking appliances. However, we maintain that the points on a driver reward card should be treated just like cash — because they can be used to buy products (and perhaps services) just like cash. Why pay for something via any means more than one has to?
You've also said that there is no difference between the digital and non-digital models of the Burton Stove to Go because of the end. We wish that someone would come out with a much better quality "melt-proof" DC end for products, and that consumer demand would require appliance manufacturers to install them on new products. Perhaps if enough professional truck drivers would speak up on sites like ours, together we might affect change that will help all of us.
Thanks again for sharing. Please write back with any additional thoughts you have on this subject.
We wish you safe travels and lots of money saving opportunities on the road.
Best regards,
Vicki Simons
https://truck-drivers-money-saving-tips.com/


—– Comment —–
Marine Grade plug by Steve M
Date: Jun 2, 2013
These 12V plugs are not cheap, but perhaps they will help in replacing the cheap ones that are apparently coming with these units. I am purchasing one to put on my sons Digital Stove.
http://tinyurl.com/le5hxsb
—–
Response from Vicki:
Hi, Steve,
Thanks for your recommendation. Any trucker who attempts to replace an electrical plug will have to have the right tools and a rudimentary understanding of electrical wiring to do the work. We wonder how many truckers do.
After you've made the replacement on your son's unit, please write back to us to let us know how you did it and how well the new plug works.
Thanks again.
Best regards,
Vicki Simons
https://truck-drivers-money-saving-tips.com/


—– Comment —–
Burton stove by Lisa
Date: Apr 2, 2015
Your newer plug in stoves are junk. In all the 15 yrs ive been cooking in my truck- your quality has gone waaay down. My stoves used to last MANY yrs- but now when i plug it in- it literally melts the plastic plug in my truck. This is the 2nd one. What next? burn my truck up? I will not waste another dime on your shitty products that we cant return after 2 weeks. Btw- ur coffee pot is shit too. I want my money back.
—–
Response from Vicki:
Lisa, if you bought your unit there, please take it back to the truck stop from where you purchased it and get a refund.
If that is impossible, contact the manufacturer to register a complaint and request a refund.
Please let me know how it goes. You should not have to put up with inferior equipment.
My husband Mike and I wish you safe travels and lots of money saving opportunities on the road.
Best regards,
Vicki Simons