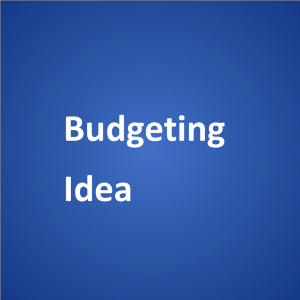 By: ,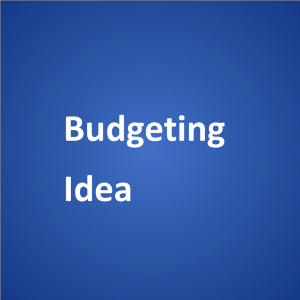 How am I supposed to budget if my preplan was canceled and the load I was expecting to get to finish out my paycheck this week is gone?
—–
Response from Vicki:
Hello. Thanks for asking a question through our budgeting page.
If you are a regional or OTR trucker driving for an irregular route carrier, cancellation of pre-planned loads may occasionally happen. They happened to Mike when he drove for his last regional trucking company.
There are a couple of issues at play here that I feel compelled to address:
1. If you're driving for a company that has a lot of cancelled preplanned loads — and only you will be able to determine what percentage becomes "a lot" — then perhaps it is time to look for another trucking company for which to drive.
Shippers may cancel loads for any number of reasons. Some may be looking for someone to haul the same load for a lower rate. We personally object to cheap freight. Furthermore, shippers may end up getting exactly the cheap kind of service they pay for.
Be aware of what your skills and level of expertise are worth and make that determination for yourself.
2. Part of the reason why you may be concerned about meeting your budget is because you may be stretched too thin on income. We addressed the financial stress that some truckers may face of having too many bills and not enough money to pay for them.
If you have over-obligated yourself and you're having a tough time paying your bills, you have a couple of choices: [spend less or make more].
For example, if you are making payments on a home or vehicle, consider how to get a more affordable home or vehicle. Only you can determine what is the right move for you.
As far as making more money is concerned, there are options available to you for truckers income and second income sources. If you are male and married, there are income options available for truckers' wives.
I'm assuming from what you wrote that you have a budget in place. If so, that's a good thing. You may want to review your budget on a regular basis to determine if it is still a good fit for you. If you haven't done so recently, perhaps you may want to use a Spending Diary — available through our free downloads page — to monitor your spending for a month, just to make sure that you're on track with your goals.
If you live in the USA or Canada, be aware that as I write this in mid-November, the winter driving season is coming. Winter weather can often shut down some truckers. If they don't have an emergency fund upon which to fall back, they may be in for some hard times.
I do empathize with you regarding the loss of the pre-planned load you thought you had. Hopefully, you will get a load that is just as good — or will lead to a load that is just as good if not better. If you have to wait overnight, hopefully you will receive layover pay to help offset your loss. Layover pay can't completely make up for the money you would have earned for hauling a load, but it can help.
I hope that this info gives you some food for thought that will help you. Later on, feel free to return to this page and comment on what happened.
As always, Mike and I wish you safe travels and lots of money saving opportunities on the road.
Best regards,
Vicki Simons