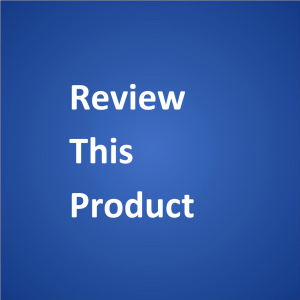 By: Bruce,
Columbus, Ohio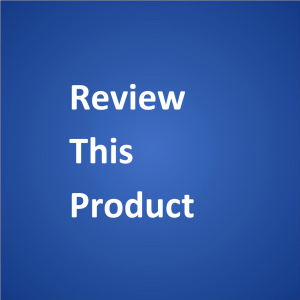 After a lot of investigation and many arguments during tent set-up when we arrived at our camp site, I purchased the Burton unit.
We started on a 7 hour trip to Michigan, filled the unit with a beef – stew and at the end we had supper BEFORE SET-UP.
The unit functioned well.
The only question I have is that information suggests using A SMALL OVEN BAG for clean up reasons. I can't find these in the stores. We can I get them?
So far we love it!
—–
Response from Vicki:
Hello, Bruce,
Although you have written from the perspective of a four-wheeler, I am publishing your review of a Burton cooking product because you ask an interesting question about where to buy small oven bags.
Like you, we have never found small oven bags or small crock pot liners for either small crock pots or a Burton lunchbox sized oven.
Sometimes you will see Burton Stove to Go units on sale at truck stops next to a display of small loaf-shaped aluminum pans — the kind that can easily fit inside the stove.
We do not recommend cooking in aluminum because as one person commented to us and I confirmed, cooking with aluminum is bad.
I am not aware of the difference in the ability of oven bags versus slow cooker liners to handle oven temperatures. Usually, crock pots cook at lower temperatures for longer periods of time. Perhaps an expert can weigh in on this issue.
In researching the size of slow cooker liners (aka crock pot liners), it seems that many of them are designed to fit crock pots up to a whopping 6.5 quarts! This is way too big for a Burton unit. Ditto on most of the oven bags.
I wonder about improvising something…
What if a person could take a large oven bag or crock pot liner and make two heat seals maybe a 1/2 inch apart in the middle and then cut the two pieces apart between the heat seals and have two bags instead of one?
I imagine — although I have certainly never tried it — that a unit like a FoodSaver might be used for something like this.
I bear in mind that the FoodSaver is designed to be used with its own type of food sealing plastic. The type of plastic used in the oven bags or slow cooker liners may be adversely affected by the FoodSaver — or the FoodSaver's heat seal element could be damaged by the different type of plastic.
It's a risk that some brave person may be willing to take. Or perhaps there is a better, less risky way to make a heat seal.
Then again, the description of the Food Storage Plastic Bagging Material shown here says in part, "Safe for freezing, microwaving, boiling, or cleaning in dishwasher."
The following product listings are from Amazon.com, with which we have an affiliate relationship.
Small:

Medium:

Note: I am not saying to use the FoodSaver plastic to cook in inside a Burton unit, just that the FoodSaver plastic is supposed to withstand microwave temperatures. That may be something that some brave person may be willing to take, too, assuming you don't mind the possibility of a real mess on your hands inside your Burton.
Another option is to use an oven safe tempered glass dish with a lid like Corning Ware. However, it might be hard to remove it from the bottom of a Burton Stove to Go, especially when it is hot. Not only that, but using something you have to wash defeats the purpose of using an oven bag or crock pot liner that can be thrown away.
There is also the option of just using non-stick spray inside the Burton.
So, I'll open this up for comment…
Drivers, if you have found a solution to this situation — preferably a money saving solution — Bruce and I would like to hear from you. How do you solve the need for small oven bags for Burton units? Please comment. Thanks in advance.
Best regards,
Vicki Simons
https://truck-drivers-money-saving-tips.com/


—– Comment —–
Cleanup by Carla
Date: Nov 23, 2014
I bought oven bags but haven't used them yet. I've found that it's very easy to clean by using a paper towel or two and then a baby wipe. I think the only way a vacuum bag would work is to put a couple of inches of water in the pan to insulate the bag from direct heat.


—– Comment —–
Small oven bags avaliable by PanSaver
Date: Apr 07, 2015
Many people on this blog have found it hard to find small oven bags. Check out www.pansaver.com and you will find a solution to your problem.


—– Comment —–
Crockpot liners vs oven bags. by Anonymous
Date: Aug 06, 2016
I once used a crockpot liner by mistake in my oven. It melted. Sigh. Had to throw the pan away.