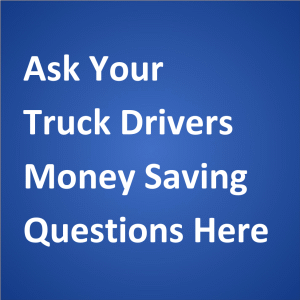 By: Bridget,
Salt Lake City, Utah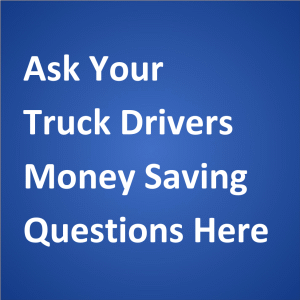 We're a small fleet needing to go to black boxes for the upcoming FMCSA ruling — even though it's been extended, we want to be prepared! Still, it's an expensive proposition. Could you let me and your other followers know what your drivers have experienced as the best of the best for th dollar? Thanks! @girluvsrigs
—–
Response from Vicki:
Hello, Bridget,
Thanks for asking a question through our site.
Yours is the first question we've ever received from a trucking company looking to save money and we are honored to serve you as best we can.
Mike and I have no experience in using a "black box" (aka "electronic on-board recorder or EOBR) in trucking, so in that regard we cannot even offer a product review of our own.
So, I'll publish this page in the hopes that other professional truck drivers will see it and respond with a product review of their own, listing such things as:
* brand and model;
* price (by itself);
* installation costs;
* quality of service;
* ease of use;
* functionality;
* durability; and
* other descriptions.
Hopefully, money-conscious drivers will provide their feedback to give you an idea as to which products they recommend for outfitting your fleet's trucks.
For all of your drivers, we wish them safe travels and lots of money saving opportunities on the road.
Best regards,
Vicki Simons
https://truck-drivers-money-saving-tips.com/


—– Comment —–
XRS Mobile Technology by Allen Smith
Date: May 26, 2013
So glad drivers are addressing this intelligently. So many are so fuming mad about the EOBR mandate, that they refuse to even acknowledge that they will soon need to make a decision! Their anger has blinded them, and if they don't accept reality, they will be scrambling at the last minute to obtain "any old black box"
We have done our due diligence, and in our opinion the company that is looking out for the driver more than others we have seen, is XRS corp.
XRS Corp is a Gold Sponsor of the 2013 Truck Driver Social Media Convention this year at Harrah's in KC, MO.
You may say, " of course you're going to promote them, they're your sponsor"
My answer is, " No, they are an accepted sponsor to the TDSMC becasue they look out for drivers and have drivers interests at heart" They have met the requirements of honesty and integrity!
This year at the TDSMC they will have a 40 minute interactive session with drivers and, will be allowing drivers to ask questions and address their concerns. They are continually looking for driver feedback to make their product better for all involved, INCLUDING the driver.