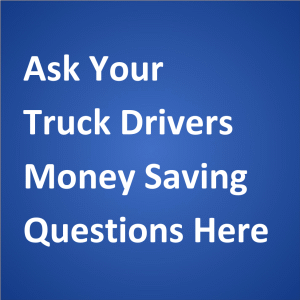 By: cathy,
Ocala,FL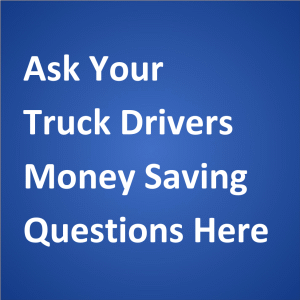 I know I did something stupid but I have a Road Pro hot cold small unit with the glass see thry door . I could not find a plug so I tried a plug and plugged into electric outlet ..well it sparked at electric out let so I immediately unplugged the thing and I smelled some electric smell from cooler.My son bought a thermoelectric plus at 16.00 at a truck stop but a Roadpro plug is too fat and does not fit..must be for a larger unit as the one I own is like for soda etc.. should I bother trying to get the right plug? or do you think I ruined the unit but how do I test it?
—–
Response from Vicki:
Hi, Cathy,
Thanks for asking a question on our site.
I'm not really clear as to what happened to your unit, so I am going to try to guess. If this is not the correct sequence of events, I would appreciate more detail.
1. You purchased a unit similar to if not identical to the "RoadPro RPSF5235 SnackMaster 12V Deluxe Family Size Cooler/Warmer" from Amazon.com, with which we have an affiliate relationship.
2. Even though one of the features of this product is that it "Plugs Directly into Your Cigarette Lighter Socket", for some reason, the unit that you had did not have a plug that would fit into a 12-volt outlet in your truck.
3. Having no appropriate outlet, you attempted to make it work with a plug.
4. Using the modification, something shorted out, which led to the "electric smell" that you smelled coming from the cooler.
Please note that we are not electricians and were not present when all of this happened, so we are speculating; but it sounds like from your description that you shorted out something on your unit.
If the unit came equipped with a fuse, I suggest checking that first.
Replacing a fuse may or may not be an option, depending on how your unit is wired.
It has been a long time since Mike and I used a thermoelectric cooler in our trucks. However, I seem to recall that there was a fuse like the one shown here inside the plug.
If the plug is not melted shut, you may want to unscrew the plug and see if the fuse has blown. There may or may not be an appearance that it has burned out.
If the fuse has burned out, try replacing that first.
Please note that the item shown here may or may not be the same amperage as what you need and that any fuse you install will need to match the specs on the one that came out of the plug on your unit.
Replacing the fuse may or may not fix the problem.
If that did not fix the problem, I suggest that the next step (assuming you want to proceed) is to replace the plug on the unit with one that is appropriately sized — which may or may not be like the one shown here.
Of course, you will need to have some rudimentary knowledge of how electrical wiring works and have the appropriate tools to make the replacement.
If you choose this route, make sure that the replacement has long enough wire to reach from wherever you set up the unit to the outlet.
Of course, replacing the plug may or may not fix your problem.
The last option would be to replace the motor, which may or may not be worth it to you.
Furthermore, you may or may not even be able to access the motor on your unit or be able to replace it.
There is no guarantee that replacing the motor would work either. There could be another issue at play.
I do not understand how the plug on the unit that your son bought was "too fat". In the USA, most 12-volt products have plugs that are standard in size. So, I can't help you there.
Any time a modification is made to make an electrical connection work, there may always be problems.
For what it's worth, Mike once had a situation when he was using a 12-volt Tornado Fan in his truck when it became apparent that there was a problem. Whether there was a problem with the unit or the wiring of the 12-volt outlet into which he plugged it we do not know.
Given the poor performance of 12-volt products that we have used, we do not recommend them.
Although professional truck drivers may have differing opinions about this, we have never had good success with either a thermoelectric cooler or a compact refrigerator in our trucks.
For this reason, we decided to use a good quality ice chest in our trucks. Keep the ice replenished and you can keep your cold foods and drinks cold.
I hope that this reply has been helpful.
Of course, we would appreciate a product review of whatever products you use in your truck.
We wish you safe travels and lots of money saving opportunities on the road.
Best regards,
Vicki Simons
https://truck-drivers-money-saving-tips.com/

—– Comment —–
plugs by enforcer233
Date: Jun 14, 2013
Some truck stops do sell 12v plugs specifically for refrigerators. If a refrigerator plug does not fit look at CB power cords. Not all 12v plugs are the same and when you say it was too fat I assume that you mean the female rectangular plug that plugs into the back of the fridge. I had a 12 volt cord that went bad where it plugs into the fridge and I was able, at least two times, to find a CB power cord with the correct size plug. Make sure that you use the appropriate fuse, same size and amperage, in the cigarette lighter end before you plug it in.

—– Comment —–
my original post on plugging 12v into electric by cathy
Date: Jun 3, 2014
Thank you for your response, the plug my son bought was cut down by my trucker brother and it fir perfect (cost me about $24 at Dysarts truck stop in Maine) but the unit does not work or turn on. My stupidity of finding a electric plug that I jimmied to fit in the socket must of burned something up as I stated I smelled that electric smell and immediately unplugged the unit. Now I have too much invested so if all I need is a motor than I will try that. I could not find any fuse on the unit! I think there is a fuse on the new thermo plug my son bought but that is brand new and should be fine. Would the motor be the only replacement and ? fan should of not been affected.. I am going to take the thing apart to look around.. You guys are great especially responding my stupid mistake.. Yes that plug was not easy to find as I checked truck stops from Fl to ME.. Thanks

—– Comment —–
Dont work by Darrell
Date: Sep 20, 2020
I bought my roadpro snackmaster deluxe 3 weeks ago. It already dont work. It just stopped working. I bought some fuses but I dont think this unit is compatible. I got ripped off. I want my money back.

—– Comment —–
RoadPro Snackmaster Deluxe not working? by Vicki
Date: Sep 21, 2020
Hello, Darrell,
I'm sorry that your RoadPro Snackmaster Deluxe is not working.
Depending on the vendor from which you purchased it, you may be able to take it back for a refund *if* you saved your receipt.
Some truck stops have a 30-day refund policy on electronics.
If you bought the unit from a truck stop "chain," you may be able to take it back to a different location from which you bought it, but within the same chain.
Ask to speak with someone who can answer your questions.
You may or may not have gathered from reading the articles and reviews on our site that Mike and I do not at all recommend 12-volt appliances.
We found that using a battery-connected inverter, a surge protector, and regular A/C-powered appliances worked out much better for us (link below).
If you are a company driver, much depends on what your trucking company will allow in your truck.
I wish you great success in getting the resolution you seek.
Mike and I wish you safe travels and lots of money saving opportunities on the road.
Best regards,
Vicki Simons
Inverter for Powering AC Devices From DC Sources in Big Trucks