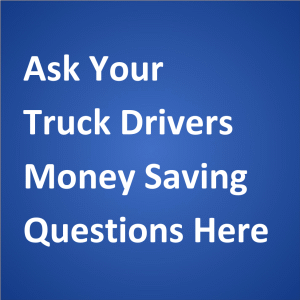 By: murray,
port dover ontario canada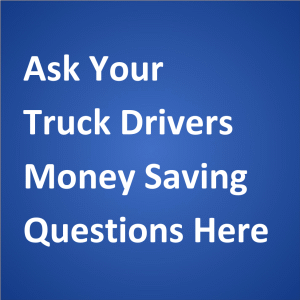 has anyone figured out a way to close the gap between the truck and trailer to reduce the wind drag there ?
—–
Response from Vicki:
Hi, Murray. Thanks for asking a question on our site about air resistance (or wind resistance), particularly between the truck and trailer on a semi.
You may be familiar with the installation of a "nose cone" on the front of trailers. I mentioned nose cones on our truck fuel economy page.
Some time back, I wrote an article proposing a
"gap connector" — as appear on articulated buses — to solve this exact problem on trucks.
Of course, articulated buses do not come apart on a regular basis as do many trucks and trailers. Many (if not most) truckers need to regularly access the area between their truck and trailer for connection of
– the air lines and
– the electrical cord,
especially truckers who do a lot of drop and hook work.
For drivers of refrigerated vans, I'm not sure how such a gap connector could fit around the refrigeration unit on the front of the trailer.
– Could such a device in any way damage or overheat a refrigeration control unit?
– Could it be "vented" properly?
– Or would a vent destroy the entire intention of the gap connector?
There may be other issues associated with connecting or adjusting the fifth wheel.
As another thought, you may be familiar with the type of tarp that slides over a flatbed trailer on its own frame. This type of tarp frame slides up and down the sides of the flatbed easily.
I don't know if having a framed mini-tarp between a truck and trailer would work, but whatever kind of tarp-like device is put in place would have to connect from the tractor to the trailer. A series of "clips" or "magnets" or connection points would have to be installed on both sides. To my knowledge, nothing like this has yet been created. Perhaps a clever inventor could invent something workable?
What do you think about my gap connector idea?
My husband Mike and I wish you safe travels and lots of money saving opportunities on the road.
Best regards,
Vicki Simons
https://truck-drivers-money-saving-tips.com/


—– Comment —–
gap cnnectors by murray
Date: Apr 08, 2016
because of the way a truck turns especially backing around things you can not connect the truck and trailer together with any type of object. it will only destroy the connecting piece.
—–
Response from Vicki:
Thanks for your thoughts, Murray.
I expect that someone through the right technology will eventually fix this problem. It's only a matter of time.
Thanks again.


—– Comment —–
wind resistance by alroy
Date: Apr 08, 2016
the best thing i can think of for this problem, look n car carrier is 22m long, if u replace the fift wheel with the same tow bar as the one on the car carrier trailer, and fit fibre wings on both sides of truck and n nose cone on truck n trailer im sure that can work,