This disclaimer is for and regarding Truck-Drivers-Money-Saving-Tips.com.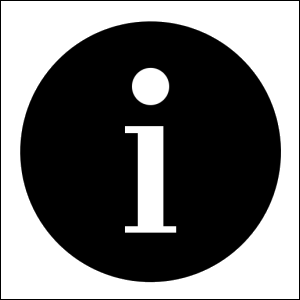 Elsewhere on this site, we provide our Terms of Service and other legal documents.
Truck-Drivers-Money-Saving-Tips.com provides this website as a service. While the information contained within this website is periodically updated, no guarantee is given that the information provided in this website is correct, complete, and/or up-to-date.
As we state in the footer that appears on every page: "All information on this site is intended for informational and educational purposes. It neither substitutes for professional advice nor negates user responsibility to do due diligence." The materials contained on this website are provided for general information purposes only and do not constitute legal or other professional advice on any subject matter.
BY USING TRUCK-DRIVERS-MONEY-SAVING-TIPS.COM, YOU UNDERSTAND THAT YOU ARE SOLELY RESPONSIBLE FOR YOUR OWN FINANCIAL DECISIONS.
Under no circumstances will Truck-Drivers-Money-Saving-Tips.com, its owners, officers, or employees be held liable for any loss which may arise by the use of or reliance on information contained on this website. We expressly state that others may have a different experience with a product or service.
Truck-Drivers-Money-Saving-Tips.com includes commentary and opinions from others within the trucking industry and supporting industries.
WE DO NOT OFFER ANY GUARANTEES OR WARRANTIES OF ANY PRODUCTS, SERVICES, OR OPINIONS MENTIONED ON THIS WEBSITE.
This website and its contents are provided "AS IS" without warranty of any kind, either express or implied, including, but not limited to, the implied warranties of merchantability, fitness for a particular purpose, or non-infringement.
The owners and officers of Truck-Drivers-Money-Saving-Tips.com reserve the right to accept or reject for publication — or edit for typographical errors, expletives or formatting — information that is submitted via any and all of the content forms that appear on the site.
Permission is given for the downloading and temporary storage of one or more of these pages for the purpose of viewing on a personal computer or mobile device. The contents of this website are protected by copyright under international conventions. Reproduction, distribution, republication, permanent storage and/or retransmission of material contained within this website are prohibited unless the prior written permission of Truck-Drivers-Money-Saving-Tips.com has been obtained.
Some links within this website may lead to other websites, including those operated and maintained by third parties. Truck-Drivers-Money-Saving-Tips.com includes these links solely as a convenience to you, and the presence of such a link does not imply a responsibility for the linked website or an endorsement of the linked website, its operator, or its contents (exceptions may apply).
This site has been geared for professional truck drivers, all of whom must be adults. Content on this site may or may not be appropriate for persons 13 years of age or younger. Parental oversight is advised.
This disclaimer also covers these domain names which point exclusively to Truck-Drivers-Money-Saving-Tips.com:
TruckDriversMoneySavingTips.com and TruckersSavings.com.
Advertising, Sponsorship and Linking Disclaimer
This website may receive payments from some advertisers, affiliate programs, sponsors or referral partners in the form of commissions based on pay-per-click, sales, or pay-per-referral services.
We are a participant in the Amazon Services LLC Associates Program, an affiliate advertising program designed to provide a means for sites to earn advertising fees by advertising and linking to Amazon.com.
The content on this website is not influenced by sponsors. We reserve the right to review sponsors' products and services according to our own high standards.
We reserve the right to accept or reject advertising or sponsorships for whatever reason we deem fit. We also reserve the right to accept or reject any site for a link exchange for whatever reason we deem fit.
Images Disclaimer
Throughout our site, you will see a variety of images. Some of these images have been obtained (or modified) from free sources such as FreeFoto.com, Microsoft's Digital Gallery Live, Pixabay, Wikimedia Commons, Stock.XCHNG or ButtonShut.com. Where required, we have provided attribution for these images.
In cases where images from other sources are used, they have been released by the site for use on other sites or are in the public domain. Some images are courtesy Amazon.com and may be used specifically in connection with a link so that you may purchase the product shown. The file names of images on our site may or may not indicate their source.
However, many of the photos on our site are our own original work — taken at home, in the truck, or during our travels on the road. So, you may have complete confidence in and about us as co-laboring with you to move America's freight while saving as much money as possible.
If you wish to utilize any of the information about us from our site — or photos we have taken — please first request permission to use it.
Donation Disclaimer
A donation button that may appear on our website directs to PayPal.com and allows you to make a donation of any size to NKBJ InfoNet LLC, the company through which Truck-Drivers-Money-Saving-Tips.com operates.
Privacy Policy
Please review our privacy policy.
Other Information
---
Return from Disclaimer For and Regarding Truck-Drivers-Money-Saving-Tips.com to our Truck Drivers Money Saving Tips home page.
If you prefer, you may view our Sitemap.