Once when Mike drove regionally, he received a ticket for failure to obey directions of a police officer.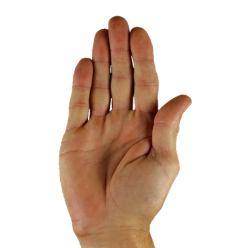 This is a serious moving violation.
Let's review the episode and see what happened.
The Setting
His trucking company assigned him a load delivering to a small town in Kentucky.
At the time he was traveling through that town, school was letting out and there were police officers directing traffic.
Mike is always cautious when driving through school zones and ultra cautious whenever law enforcement officers are present.
He approached the place where a police officer was standing and watched him carefully for any visual or audible signals about what to do.
Obeying everything he saw and heard, he proceeded through the area where that officer was standing.
So far, so good.
Right?
Unexpected Consequences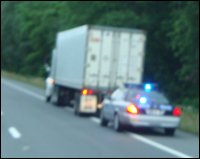 The next thing he knew, Mike was being directed to pull over just up the road!
The officer made a claim that Mike knew was untrue.
He was given a ticket for failure to obey directions of a police officer.
Rather than argue or try to prove a point, Mike was very polite during the whole ordeal.
Why?
He knew he was going to fight the ticket!
Mike called his driver manager to advise him of what happened.
His driver manager evidently was already aware of the reputation of this policeman and referred to him with disdain.
He asked Mike what he planned to do — since this was a moving violation.
Mike said that he was going to fight it!
His driver manager said, "Good!"
How We Fight Tickets for Moving Violations
We have personally had a Pre-Paid Legal Services (now renamed "LegalShield") family membership since 1997.
Through the years, we have had numerous situations transpire in connection with our jobs as professional truck drivers, but we have never felt the need to have a Commercial Drivers Legal Plan (CDLP).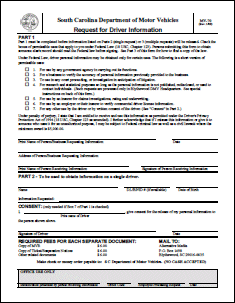 There are advantages of having a CDLP, but we have only ever utilized services for job-related problems through our Family Plan.
This situation in Kentucky was one of them.
Mike contacted our state's legal services provider and an attorney was found in the court of original jurisdiction in Kentucky, the state where he had received the traffic ticket.
The referral attorney required additional payment of $150 — which Mike paid — and for that money the attorney consulted directly with the prosecutor.
At first, the decision was reached that if Mike had no other moving violations on his MVR for the next year, they would drop the charge of failure to obey directions of a police officer.
When the prosecutor met with the appointed attorney representing Mike — and looked at how clean Mike's MVR was — the time frame for dropping the charges was reduced from one year to 6 months.
Of course, Mike has had no other tickets for moving violations since then.
This was clearly a situation in which Mike as a professional truck driver was framed.
The charge, the accusation and the ticket for failure to obey directions of a police officer were totally fabricated.
We trust that other professional truck drivers who are caught in the same situation will fight their tickets, too.
Conclusion
Although this situation required Mike to pay $150 out of pocket, he came away with
a dropped charge,
no mention of a ticket on his MVR,
no mention of the incident on his DAC report,
no points on his record, and
no increase on his personal auto insurance rate.
He has been able to maintain a clean driving record! How nice!
---

Money saving tip: Having a legal services plan has saved us money in numerous cases.
Although we don't use it very often, it has come in very handy during those times when we have needed legal assistance.
We do not know if it is appropriate to fight perceived harassment by law enforcement under CSA, as was documented by Allen Smith on his Truth in Trucking Blog Talk Radio broadcast on August 18, 2011.
A CSA violation may be classified completely differently from a moving violation.
However, whenever you have been wrongfully accused of a moving violation such as failure to obey directions of a police officer, it is completely appropriate to fight it.
We consider having a legal services plan invaluable.
However, some professional truck drivers have learned the hard way that not all legal service plans are equal.
Hopefully, as you do with insurance, you will have legal service coverage before you ever need it — and that your coverage is more than adequate to meet your needs.
What specific things should a person look for before obtaining a legal services plan?
The network of folks representing clients are actual attorneys, not paralegals.
The attorneys representing clients have expertise in the areas of law required.
The attorneys practice law in the jurisdiction(s) where needed (such as where a supposed violation occurred).
We go into some of this in more depth on our trucker attorney page.
---
Return from Failure to Obey Police Officer as a Professional Truck Driver to our Trucker Services page or our Truck Drivers Money Saving Tips home page.