Beyond emotional balance, one's emotional wellness can have a profound impact on his/her ability to do a job well.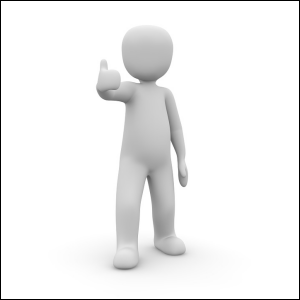 We don't know of a single employer who isn't looking for employees who are physically, mentally and emotionally well.
Some truckers may achieve emotional health through reliance on a spiritual higher power (Psalm 16:8, Psalm 46:2, Psalm 55:22, Psalm 62:6).
Others may tame their emotions other ways. Did you know that smoking affects one's emotions?
When being emotionally well goes haywire, horrible things can happen.
For example:
In July 2013, the state of Texas executed a man who killed two truck drivers in a fit of road rage.(1)
Truck drivers themselves can get caught up in road rage and that it can start with a CB argument?
Every relationship that a truck driver has can take its toll on his/her emotional well being:
family relationships (spouse, children, parents, extended family, etc.),
working relationships (driver manager, team driver, co-workers, vendors, customers, etc.) and
other relationships (political, spiritual, tax-related, fellow travelers, etc.).
There are myriads of other examples in which a trucker's emotional wellness may be stretched.
We have described a situation so grave that a trucker may be tempted to abandon a truck.
Is there anything that truckers can do to help with emotional wellness?
Yes!
We are not qualified to render medical advice; however, we urge truckers to seek — whenever possible — natural alternatives to prescription medications (which almost always have side effects).

Furthermore, we recommend using pure therapeutic grade essential oils for emotional wellness.
Below, we have listed (in alphabetical order) essential oils used for emotional wellness. Each person's needs and biochemistry may be different from someone else's.
Also, the list of essential oils for emotional wellness below is one of several lists that we have grouped under "trucker health" in the Health and Wellness section on our site. The other lists are:
---
Because of their unique Seed to Seal® process and the success we have personally experienced in using them, we unapologetically recommend pure therapeutic grade essential oils from Young Living for emotional wellness.

Just like you find affiliate-specific links to Amazon.com products on this site, each product listed below is linked to that product's page on an affiliate-specific website that we utilize for educational and ordering purposes.

Whether you need help just one time or over an extended period of time, thank you for allowing us to be of service to you.

Need help deciding which product or products to use?
Request an Essential Oil Personal Consultation.
---
Essential oils have the ability to directly access and affect the brain's limbic region, the center of emotion and memory.
Many oils can be used to create a positive emotional state, help soothe grief, create an environment of relaxation at the end of a long day, and much more.
These pure essential oils are uniquely able to bring emotional balance where less pure oils may not:
Excerpted from; https://www.youngliving.com/en_US/discover/guide/balance
---
Essential Oils for Emotional Wellness – Part 1 of 4
Awaken Essential Oil
Awaken™ is an inspiring combination of several essential oil blends that helps bring about inner awareness and awakening.

True understanding of one's self is the first step toward making successful changes and desirable transitions.

This blend may help you progress toward your highest potential.
Source: https://www.youngliving.com/us/en/product/awaken-essential-oil
Believe Essential Oil (New Formula)
Believe™ essential oil blend has been reformulated with Idaho blue spruce and ylang ylang from the Young Living farm in Ecuador and has a pleasing aroma that is both grounding and invigorating.

This blend contains Idaho Balsam Fir and Frankincense essential oils that may encourage feelings of strength and faith.

With other complementary oils, the combination in this blend may help assist as you move to a higher level of awareness.

As you are able to move past emotional setbacks and barriers, you will be able to reach your true, unlimited potential.

Primary Benefits:

*Encourages clarity and enlightening thoughts*

*Brings a sense of peace and awareness and is spiritually grounding*

*Promotes relaxation and confidence*
Source: https://www.youngliving.com/en_US/products/believe-essential-oil-blend
Envision Essential Oil
Envision™ stimulates creativity and resourcefulness, encouraging renewed faith in the future and the ability to maintain the emotional fortitude necessary to achieve goals and dreams.

Sometimes in life, for a variety of reasons, people suppress their internal drive.

Envision helps awaken and renew that drive to overcome fear and begin experiencing new, more rewarding dimensions.
Source: https://www.youngliving.com/en_US/products/envision-essential-oil-blend
Feelings Kit – Essential Oil Collection
Feelings features six 5-ml essential oil blends formulated by D. Gary Young to promote emotional clearance and self renewal.

This collection includes Valor, Harmony, Forgiveness, Inner Child, Release and Present Time.
Source: https://www.youngliving.com/en_US/products/feelings-kit-essential-oil-collection
Essential Oils for Emotional Wellness – Part 2 of 4
Forgiveness Essential Oil
Forgiveness™ contains a synergistic blend of soothing and uplifting essential oils that may enhance the ability to release hurtful memories and move beyond emotional barriers.

The process of growth can only proceed when we have the ability to forgive and let go of negative emotions.
Source: https://www.youngliving.com/en_US/products/forgiveness-essential-oil-blend
Gathering Essential Oil
Gathering™ helps overcome the chaotic energy that bombards our everyday life and clouds our focus, thus diverting us from the path leading to higher achievement.

Gathering combines galbanum and frankincense oils from resins used by Moses for incense with sandalwood to help gather our emotional and spiritual forces so we can achieve greater unity of purpose.
Source: https://www.youngliving.com/en_US/products/gathering-essential-oil-blend
Gratitude Essential Oil
Gratitude™ is a soothing blend of therapeutic-grade essential oils designed to elevate the spirit, calm emotions, and bring relief to the body while helping to foster a grateful attitude.
Source: https://www.youngliving.com/en_US/products/gratitude-essential-oil-blend
Grounding Essential Oil
Grounding™ is a relaxing and balancing blend of essential oils that provides a stabilizing influence.

Emotional chaos can lead to poor decisions. Grounding helps you cope with reality in a positive manner.
Source: https://www.youngliving.com/us/en/product/grounding-essential-oil-blend
Essential Oils for Emotional Wellness – Part 3 of 4
Harmony Essential Oil
Harmony™ is an exquisite blend that promotes physical and emotional well-being by bringing harmonic balance to the energy centers of the body.

The liberating, balancing, and calming essential oils in this blend open us to new possibilities while contributing to an overall feeling of well-being.
Source: https://www.youngliving.com/us/en/product/harmony-essential-oil-blend
Hope Essential Oil
Hope™ helps you reconnect with feelings of strength and grounding, restoring hope for tomorrow.

This unique blend brings together the benefits of essential oils with the power to uplift and balance the emotions, making you more open to the joys that lie ahead. It may also help to overcome severe, dark thoughts.
Source: https://www.youngliving.com/en_US/products/hope-essential-oil-blend
Humility Essential Oil
Humility™ is helpful for obtaining forgiveness and a deeper spiritual awareness.

This soothing and calming combination of oils brings balance to your heart and mind, enabling you to find a peaceful place, where healing can begin.
Source: https://www.youngliving.com/en_US/products/humility-essential-oil-blend
Inner Child Essential Oil
Inner Child™ opens the pathway to connecting with the inner self that may have been damaged through childhood misuse or abuse.

When children have been abused, they become disconnected from their natural identity, or inner child.

This causes confusion and can contribute to undesirable personality traits.

The sweet fragrance of this blend may stimulate memory response and help reconnect with the authentic self, which is one of the first steps toward finding emotional balance.
Source: https://www.youngliving.com/en_US/products/inner-child-essential-oil-blend
Essential Oils for Emotional Wellness – Part 4 of 4
Joy Essential Oil
Joy™ is a delightful blend of Bergamot, Ylang Ylang, Geranium, Lemon, Coriander, Tangerine, Jasmine, Roman Chamomile, Palmarosa, and Rose essential oils that harmonize for a sweet, joyful aroma.

When diffused, Joy creates a warm, comforting environment and inspires a romantic aromatic atmosphere.

Wear Joy as a cologne or perfume to exude an alluring and irresistible fragrance that inspires romance and togetherness.
Source: https://www.youngliving.com/us/en/product/joy-essential-oil-blend
Present Time Essential Oil
Present Time™ has an empowering fragrance that heightens the sense of being "in the moment."

Concentrating on the past can be counterproductive.

You can go forward and progress when you focus on the present time.
Source: https://www.youngliving.com/us/en/product/present-time-essential-oil-blend

Release Essential Oil
Release™ combines uplifting, calming oils that stimulate a sense of peace and emotional well-being, which in turn facilitate the ability to release anger and frustration.

Repressed negative emotions lie at the root of many health concerns.

Release promotes harmony and balance in the mind and body.
Source: https://www.youngliving.com/en_US/products/release-essential-oil-blend
Surrender Essential Oil
Surrender™ is a calming, soothing blend formulated for individuals who feel a need to be controlling.

It helps quiet troubled hearts so that negative emotions can be released.

Surrender may also help return feelings of equilibrium and inner strength. It is best used with frankincense or conifer oils.
Source: https://www.youngliving.com/en_US/products/surrender-essential-oil-blend
White Angelica Essential Oil
White Angelica essential oil blend has a sweet, warm, and floral fragrance, and when used topically, may enhance the appearance of skin.

Add this blend to Young Living's ART® Light Moisturizer to enjoy its skin beautifying benefits.

Apply White Angelica topically to the wrists, neck, and heart to enjoy its nurturing aroma.

Diffuse during meditation or apply topically before performing the Raindrop Technique® for its harmonizing scent.

White Angelica includes the naturally occurring constituents Santanol, Geraniol, Linalol, Benzyl acetate, Alpha-pinene, and Beta Caryophyllene.
Source: https://www.youngliving.com/us/en/product/white-angelica-essential-oil
---
---
Essential oils may be used for many reasons other than helping with emotional wellness. Always follow directions on how to use them.
* These statements have not been evaluated by the Food and Drug Administration. These products are not intended to diagnose, treat, cure or prevent disease.
---
Return from Emotional Wellness for Truckers and Professional Truck Drivers to our Health and Wellness page or our Truck Drivers Money Saving Tips home page.
---
Reference
1. usnews.nbcnews.com/_news/2013/07/31/19802720-texas-executes-man-who-killed-truckers-in-road-rage?lite (no longer online)