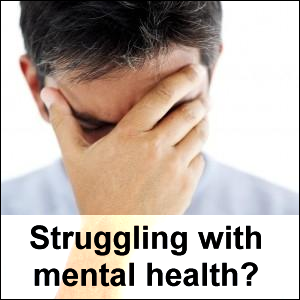 According to Wordnik, "mental health" can be defined as
"A state of emotional and psychological well-being in which an individual is able to use his or her cognitive and emotional capabilities, function in society, and meet the ordinary demands of everyday life."
Wikipedia goes farther by saying that this could be "an absence of a mental disorder."
One such mental disorder is "Anxiety or fear that interferes with normal functioning…."
Obviously, it is not only necessary but absolutely imperative that professional truck drivers have the full measure of their mental faculties at all times in and around their trucks.
Good trucker mental health helps ensure safety on the roads.
---
Where is the Line?
There are countless situations in which truckers find themselves which could lead to anxiety but cast no doubt on having a healthy mind.
Having a heightened awareness of a situation and wanting to avoid trouble does not imply interference with "normal functioning."
For example:
Lady truckers are wise to be on their guard when walking in dark truck stops alone at night.
Some truckers prefer not to go into New York City or Canada.
Neither of these situations implies that trucker mental health is bad. The truckers are merely exercising appropriate caution or acting on a preference.
Previously, we described a "petrified" student driver (Steve) in our truck driver training school class who froze up behind the wheel of a truck. Mike was in the truck with him, another student and the instructor that day.

Steve had just started to drive one of the school's semis onto an interstate highway from a parked position along the on-ramp when he froze up mentally. Thankfully, the instructor saw the student's distress and ordered him to stop the truck.

What affected Steve's mental health that day, we don't know. We don't even recall if he got his CDL or graduated with our class.
Perhaps you can think of other such situations.
---
Is there anything that truckers can do to help with mental health?
Yes!
We are not qualified to render medical advice; however, we urge truckers to seek — whenever possible — natural alternatives to prescription medications (which almost always have side effects).

Furthermore, we recommend using pure therapeutic grade essential oils for mental health.
Below, we have listed (in alphabetical order) essential oils used for mental health. Each person's needs and biochemistry may be different from someone else's.
Also, the list of essential oils for emotional balance below is one of several lists that we have grouped under "trucker health" in the Health and Wellness section on our site. The other lists are:
---
Because of their unique Seed to Seal® process and the success we have personally experienced in using them, we unapologetically recommend pure therapeutic grade essential oils from Young Living for mental health.

Just like you find affiliate-specific links to Amazon.com products on this site, each product listed below is linked to that product's page on an affiliate-specific website that we utilize for educational and ordering purposes.

Whether you need help just one time or over an extended period of time, thank you for allowing us to be of service to you.

Need help deciding which product or products to use?
Request an Essential Oil Personal Consultation.
---
Essential Oils for Mental Health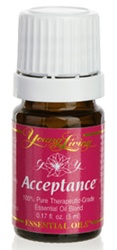 Acceptance Essential Oil
Acceptance™ stimulates the mind with oils specially blended to promote feelings of accepting ourselves and others, regardless of perceived barriers.

This blend also helps overcome procrastination and denial.
Source: https://www.youngliving.com/us/en/product/acceptance-essential-oil-blend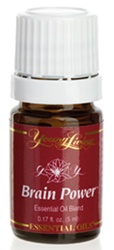 Brain Power Essential Oil
A member-favorite blend with a rich, invigorating scent, Brain Power™ is perfect for inhaling or diffusing to enjoy its uplifting aroma in the home, office, or on the go.

Apply Brain Power topically to moisturize the skin and enjoy its inspiring scent.

Formulated with Royal Hawaiian Sandalwood, Cedarwood, Frankincense, Melissa, Blue Cypress, Lavender, and Helichrysum essential oils, this blend includes the naturally occurring constituents cedrol, alpha-pinene, guaiol, and linlool.
Source: https://www.youngliving.com/us/en/product/brain-power-essential-oil-blend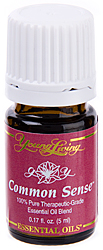 Common Sense Essential Oil
Common Sense™ is a proprietary blend of Young Living essential oils and oil blends formulated to enhance an individual's reasonable and rational decision-making abilities.

ESSENTIAL OILS: Frankincense, Ylang Ylang, Ocotea, Ruta, Dorado Azul, Lime, Goldenrod.
Source: https://www.youngliving.com/us/en/product/common-sense-essential-oil-blend
Feelings Kit – Essential Oil Collection
Feelings features six 5-ml essential oil blends formulated by D. Gary Young to promote emotional clearance and self renewal.

This collection includes Valor, Harmony, Forgiveness, Inner Child, Release and Present Time.
Source: https://www.youngliving.com/us/en/product/feelings-kit-essential-oil-collection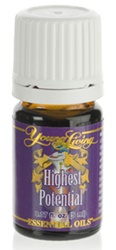 Highest Potential Essential Oil
Highest Potential™ is an exotic blend designed to increase your capacity to achieve your highest potential.

It combines the uplifting and inspirational qualities of Australian Blue with the power of Gathering to help bring greater unity of purpose.

Jasmine is added to enhance self-confidence, while ylang ylang calms, soothes, and harmonizes.
Source: https://www.youngliving.com/us/en/product/highest-potential-essential-oil-blend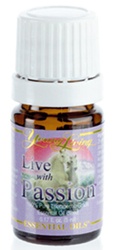 Live with Passion Essential Oil
Live with Passion™ revives the zest for life and improves internal energy with a combination of essential oils formulated specifically to help people recover an optimistic attitude.
Source: https://www-wide.youngliving.com/en_US/products/live-with-passion-essential-oil-blend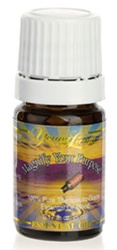 Magnify Your Purpose Essential Oil
Magnify Your Purpose™ is a specially crafted blend of essential oils that stimulates creativity, desire, focus, and motivation.

It helps foster a positive attitude, encouraging you to rise above adversity, seize the initiative, overcome procrastination and self-pity, and magnify your life's purpose.
Source: https://www.youngliving.com/us/en/product/magnify-your-purpose-essential-oil-blend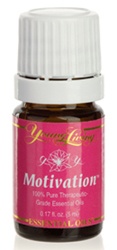 Motivation Essential Oil
Motivation™ helps enable a person to surmount fear and procrastination while stimulating feelings of action and accomplishment.

It enhances the ability to move forward in a positive direction.
Source: https://www.youngliving.com/us/en/product/motivation-essential-oil-blend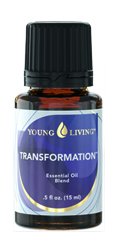 Transformation Essential Oil
Transformation™ is now reformulated to include Idaho blue spruce, palo santo, and ocotea.

These powerful essential oils empower you to replace negative beliefs with uplifting thoughts, changing your overall attitude, emotions, and behavior.
Source: https://www.youngliving.com/us/en/product/transformation-essential-oil-blend
---
---
Essential oils may be used for many reasons other than helping with mental health. Always follow directions on how to use them.
* These statements have not been evaluated by the Food and Drug Administration. These products are not intended to diagnose, treat, cure or prevent disease.
---
Return from Mental Health for Truckers and Professional Truck Drivers to our Health and Wellness page or our Truck Drivers Money Saving Tips home page.
---