Numerous businesses issue "holiday pay" to employees who meet certain criteria near and on company holidays.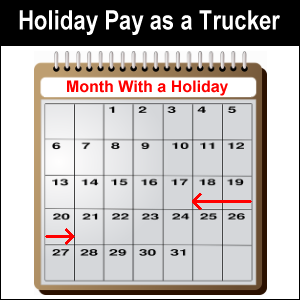 This includes trucking companies.
Even though the qualifications may be spelled out in their company's operations manual, many drivers never bother to read the manual to become familiar with the details.
In the process, they cut themselves out of opportunities for special payments like bonuses.
Example
One trucking company for which Mike drove (at least at that time) paid holiday pay if employees made themselves available for work on dates immediately before and after the date under consideration.
For example, Mike chose to work through the week of Thanksgiving in 2009.
He qualified to receive holiday pay since he was available for work on the Wednesday before and the Friday after Thanksgiving.
Some common holidays that businesses, organizations, government entities and schools may observe in the United States are:
New Year's Day,
Martin Luther King Day,
Presidents' Day,
Memorial Day,
Independence Day,
Labor Day,
Veterans Day,
Thanksgiving, and
Christmas.
Please note that just because a company may set a holiday does not mean that freight stops rolling or drivers' needs cease on those days.
We recall a time when we team drove for Swift that we were called upon to move a very special load out of New Jersey over Memorial Day weekend.
While most of the staff in our home terminal was out of the office observing the occasion, we required assistance from one of the few people on duty.
Are Companies Required to Pay Holiday Pay?
According to the United States Department of Labor,
The Fair Labor Standards Act (FLSA) does not require payment for time not worked, such as vacations or holidays (federal or otherwise). These benefits are generally a matter of agreement between an employer and an employee (or the employee's representative).
Another source stated,
[N]o Federal "holiday pay law" … specifically entitles private-sector employees to receive paid holiday time off.
So, if you think you're qualified to receive this payment but your company doesn't recognize a day as being special, you're pretty much stuck.
Read your company's operations manual to know which days are special.
Furthermore, this source stated,
There is no Federal law that requires an employer to provide time off, paid or otherwise, to employees on nationally recognized holidays.
What About Swapping Work Days Around Holidays?
When Vicki worked in the textile industry many years ago (long before she married Mike), the company she worked for gave one day off at Thanksgiving.
Since Vicki wanted to visit her parents who lived out-of-state, she chose to work on the holiday (Thursday) and take off Friday to make it a 3-day weekend.
Some companies may be willing to flex while others may not.
What Could Be More Important Than Money?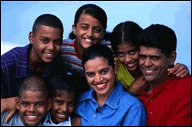 The requirements of your trucking company may be different, but for the purposes of this page, we will assume that you must be available the day before and the day after a specific day in order to receive holiday pay.
If you who have a family, we do not recommend that you make it a priority to earn this extra pay.
There are some things that are more important than money.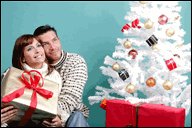 If you can possibly do so, please spend the time with your home support team making some memories.
If you are a driver with a family, when you come to the end of your life, you will probably regret the time that you missed being with special loved ones at important occasions more than having hauled "just one more load" to earn money that was spent and forgotten.
Solo drivers, if you are invited to share a holiday with friends, please think twice before turning that down.
Yes, you could be earning holiday pay, but the pleasant memories you can create will last far longer.
---

Money saving tip: There have been times when Mike thought that he had done what his trucking company required in order to earn special money such as a bonus.
But something that was not technically spelled out in the company manual ended up being the defining point that caused him to lose out.
He advises his fellow professional drivers to make sure that if you are striving to earn holiday pay, you understand exactly all of the details and what is expected of you.
For example, if your company requires you to be available immediately before and after a holiday in order to get paid holiday pay — and you do make yourself available — make sure that your driver manager or other inside contact knows that.
Communicate your availability by verbal and written statements, such as through cell phone and QualComm messages.
Word of mouth alone may not be sufficient, as any effort may become a matter of faulty mental recall.
Let there be a "paper trail" so that if holiday pay is missing on your settlement sheet after the fact, you will be able to fight for it.
There is no sense in doing everything right on your end only to miss getting paid for something because of a miscommunication on the inside.
As long as you're going to make yourself available, you might as well get paid for it.
---
Return from Earn Holiday Pay as a Professional Driver? Don't Lose It. to our Employee Benefits page or our Truck Drivers Money Saving Tips home page.