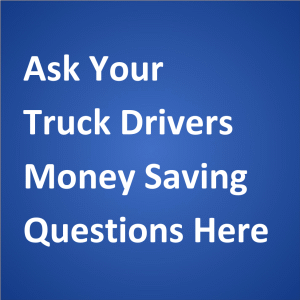 By: ,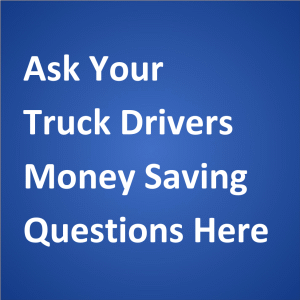 I have been a driver for 8 years. I have done OTR, Northeast regional, and a nightly account to NYC. At 7 months pregnant, I stepped down from driving. I thought I was done driving but having no luck finding quality work, I fell to my comfort zone. However, having my son, I can only drive local in order to be home each night. Driving local does not pay well and puts a lot of pressure on my family to pick him up or drop him off at daycare due to my schedule. I am a single mom. I can not pay my minimum amount of bills. Daycare is killing me. I do not qualify for any assistance. I having been fighting to keep my house in order to provide my son with stability. However, my house is in a terrible school district. I wonder if fighting for this house pointless, knowing what type of education lies ahead for him. I have considered becoming an O/O in order to take him along. I would get rid of the house and be free. I figure we could travel the road for maybe 5 years or so. By then I should have saved enough to possibly settle us somewhere in a good neighborhood and school district. My son is not your typical hyper toddler, he is more like a little man. What do you think? I can't handle the stress and worry of how i'm going to feed us and keep the lights on. I don't want to live like this forever. I want better for him. Do you think it's possible that my idea of me and my boy traveling the road together could be a way out? A way to a better life?
—–
Response from Vicki:
Wow! Thanks so much for asking a question through our website. I am grateful that you want to have your son with you and that you're asking questions to determine your options.
First of all, please understand that what I write will be from my perspective as
– a professional truck driver,
– a trucker's wife;
– a trucker's home support team member; and
– a home-based business owner.
My husband Mike and I have only ever driven professionally as company drivers and have never been owner-operators. Owning and operating a truck takes trucking to a whole new level, so before you decide to go that route, you will want to thoroughly understand the risks.
Although the price of fuel is low right now (September 2015), many truckers were put out of business when the price of diesel skyrocketed. Furthermore, we constantly refer on our site and through our Truckers' Savings Blog about the problems that truckers face with wages that have not kept up with inflation since the 1970s and other digs into their time (and hence into their incomes).
I'm sure that there are some female truckers who have successfully transported their children in the trucks they have driven. You may want to connect with them to learn the pros and cons of doing so before you take that route.
Many years ago, a female relative of Mike's was divorced and raising a son while trucking; if memory serves me correctly, her son stayed home with someone else while she trucked. I'm sure that her decision — albeit a tough one — affected who he turned out to be.
Every trucking company is different and their rider policies and insurance requirements will be different, even for owner-operators. Please check into this before proceeding.
As for the local truck driving job that you have now, I'm surprised that you haven't mentioned how much your hours can vary. Mike has worked a number of local trucking jobs and he has never had "set hours" when he gets off work. Everything depends on the customers, the routes and so much more.
Another angle to consider is how you're going to take care of your and your son's personal hygiene needs on the road. Unless you plan to have a truck that has a shower in it, you will face the prospect of how to take showers at truck stops. As your son grows up, will he want to take a shower by himself? When will he need to go into the men's room by himself? What kind of security risk might this pose?
Also, there may be some inherent problems in taking your son with you into certain shipper and receiver facilities. I distinctly recall a time when Mike had to drop me off at a truck stop for a number of hours while he went to get a load. This may or may not happen to you, but please be prepared for the possibility.
If you want my honest opinion, I think that you would be better off with a home-based business that has no income caps and will allow you to be home with your son. We have some info about this on our second income page. Since you submitted your email address, I'd like to follow up with you soon if I may.
In the meantime, Mike and I wish you safe travels and lots of money saving opportunities on the road.
Best regards,
Vicki Simons