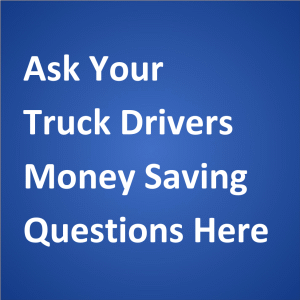 By: Ralston Mathews,
Sumter,South Carolina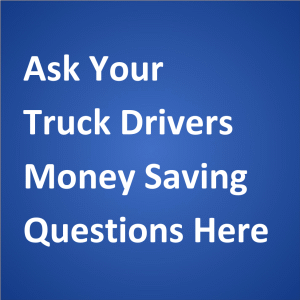 I have received an offer to attend Roadmaster Trucking School in North Carolina…is it a reputable program? The recruiter's sound like auto salespersons…
—–
Response from Vicki:
Hello, Ralston,
Thanks for asking a question about a truck driver training school through our site.
As we state on our Contact Us page, "We do not provide information about specific training schools about which we have no first-hand knowledge."
As we are not familiar with the school that you have named, we cannot give either a thumbs-up or a thumbs-down about it.
You may want to ask for references (such as those who have graduated from their school) and do other research about the school (such as trucker forum websites).
As we state on our truck driver training schools page, "We recommend schools that utilize the standards of the Professional Truck Driver Institute." You may scour their website here:
http://www.ptdi.org/
When I glanced at the schools listed on their site, I did not see the school you mentioned. However, this situation may change at any time.
You stated, "The recruiter's sound like auto salespersons". If this was some kind of slick marketing talk with any kind of high pressure sales tactics, I strongly recommend running, not walking, away.
You also said that you "received an offer" to attend this school. While I am curious as to the content of your offer, please evaluate the offer in terms of what it will cost you in terms of time and money to attend their school. Will you need to obtain federal student loans or another kind of loan to attend? Please look before you leap.
Although written from a different point of view, you may wish to read what I wrote about substantiation. Please pay particular attention to the section entitled "You Have a Right and a Duty to Evaluate Claims".
Finally, please be on your guard against hiring on with a trucking company that provides truck driver training through any kind of "free CDL" type set-up. Many a naive trucker has lived to regret doing so after having been exploited.
Please let us know how it goes for you.
When you get on the road, my husband Mike and I wish you safe travels and lots of money saving opportunities.
Best regards,
Vicki Simons