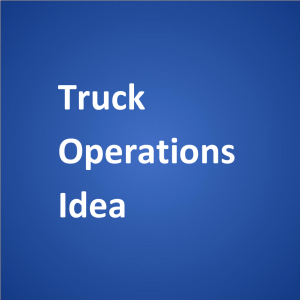 By: DAT.com,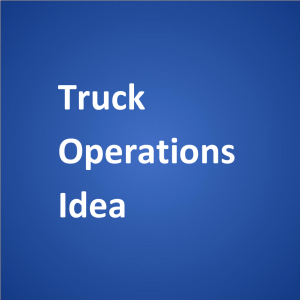 Chad Boblett is the owner and driver of Boblett Brothers Trucking of Lexington, KY. Chad also founded the Rate Per Mile Masters group on Facebook, a communications hub for more than 18,000 members, including owner-operators, truck drivers, and other transportation and logistics pros.
I am so hoping that 2018 will be the year when detention policies and practices change.
Some amount of detention may be unavoidable, and the broker can't always influence what happens at the shipper's or receiver's dock. But carriers and drivers can still ask for fair treatment, including fair compensation for long delays.
What's reasonable and fair?
Current industry standard: Usually, the first two hours of waiting time are unpaid. Then the carrier gets $50 per hour for all hours after the first two. That means that when I sit at the dock for three hours, I'll average $16.67 an hour.
Doing the math: I recently priced a new truck at $170,000, and last year I paid about $30,000 for a new trailer. That $200,000 worth of equipment and myself – an experienced, professional, certified CDL operator – will be sitting in a dock for only $16.67. That is not a good return on my investment or my time.
Proof of detention: Now that all trucks must have ELDs, every driver can provide proof of arrival and departure times for every haul.
With ELDs, every hour of detention deprives the driver of an on-duty hour, and in some cases, a driving hour, that the driver could have used to move that load, get to his next appointment, or take a mandatory break.
Questions for the broker: If you ask a broker how long is the wait the broker will often say not to worry, "they pay detention." My answer: Paying detention does not make this a good load. If I'm going to be held over at the dock, I need to negotiate a higher rate in advance. That way, I can justify missing my mileage goal for the day or the week.
Detention drama: Getting paid for detention can involve some drama. I have experienced all of the following:
1. The broker pays only after three hours of detention, not two – or he doesn't pay at all.
2. You have to remind the broker, repeatedly, to add the detention rate to your contract.
3. The broker requires "in and out" times documented by the guy who signs the BOL, but that person won't even speak to drivers. (Hopefully, this won't be an issue with ELDs.)
4. You did all the above, and more, but when the check arrives 30 days later, you realize the detention pay wasn't included.
How to avoid detention – or at least get paid: As an owner-operator, I have some control over my choice of loads. I want to avoid detention, as much as possible, so I can make the best use of my time. I make a point to always talk with the broker about detention, whether or not I expect to need it.
1. Ask for specific pick and drop times. If the broker says "first come, first served" it means the customer does not pay detention. You could be in for some extended, unpaid waiting time.
2. Read DAT Company Reviews. These have saved me so many times. Once, I read the reviews on DAT while I was waiting for the rate contract on a load I had just booked. Another owner-operator took the same load, and did not get paid after sitting for 6 hours.
3. Set expectations. If I am working with a broker for the first time, I always have a conversation about my expectations for detention. If the broker doesn't want to address it, and says "wait to see if it becomes a problem," that's a red flag. I usually assume the conversation is being delayed for a reason.
4. Put it in writing. Don't be shy. Negotiate your rate, and ask the broker to include the detention pay rate and terms in the rate contract. If the broker refuses to do this, consider it a warning sign, and move on to another load.
Truck-Drivers-Money-Saving-Tips.com is proud to partner with DAT to offer a special on the TruckersEdge load board to its members. Sign up for TruckersEdge today and get your first 30 days free by signing up at truckersedge.com/0001613610.
* Offer available to new TruckersEdge subscribers only
Source, reprinted with permission:
www.dat.com/blog/post/detention-policies-need-to-change-in-2018 (no longer online)