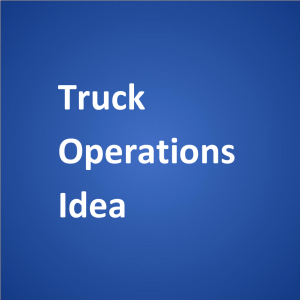 By: DAT.com,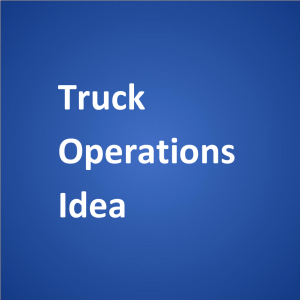 Shippers are already paying more, sometimes a lot more, to move freight, and driver compensation will soon follow that upward trajectory, as relationships between carriers and their workers are reshaped by the ELD mandate and industry expansion.
This is all playing out against a backdrop that includes steep rate increases on the spot market. DAT's spot van rates for January illustrate the intensity, with the national average up 35% year over year to an all-time record. Contract rates were up 10% for the same period (or 7% if you don't count the fuel surcharge) and they could go higher, as bid season takes place this year against an economic backdrop that appears to favor carriers.
dat.com/industry-trends/trendlines/van/national-rates (no longer online)
Driver Pay Could Get a Double-Digit Increase
Rate increases will be accompanied by pay hikes for over-the-road drivers, predicts Gordon Klemp, whose National Transportation Institute (NTI) has collected, analyzed and published compensation data from more than 300 truckload carriers over two decades. He anticipates 10% truckload rate increases on the contract side in both 2018 and 2019, with commensurate pay increases for the drivers.
Recent years have yielded overall average driver pay hikes in the 2% range, in general alignment with modest freight rate increases.
Klemp expects this year's compensation packages to go much higher than that.
It's difficult right now to get a timely and accurate read on the ELD mandate's specific effects on carrier-driver interaction, Klemp said. Fleets implemented ELDs on different schedules, and late adopters are still climbing the learning curve. Not all drivers have embraced the new technology, to say the least.
"There will be a number of people who say 'I hate ELDs and I will do something else,'" Klemp said.
Owner-operator Phil Killerlain is in that camp, at least for now. Killerlain has been parked since Dec. 17th. He's totally opposed to the ELD mandate and said he's parked on principle. Two months in, Killerlain hasn't decided whether to get back on the road in the spring.
Killerlain believes the next big step up in rates is already happening now, in mid-February. Owner-operators have become more selective, he says. They're shunning shippers and receivers that take too long to load and unload.
"Shippers and receivers will find it hard to get product moved," Killerlain predicted. He expects that large shippers will prefer to partner with fleets that can support drop-and-hook trailer operations. Other shippers will wind up paying more, adjusting service level requirements, or changing dock practices.
Embracing the Future, With ELDs
Mitchel Hulsey, an Alabama owner-operator, installed an ELD and kept running. His philosophy: "embrace the future or remain in the past."
"The mandate is forcing carriers to re-examine the way they take care of their customers," Hulsey said. He emphasized that ELDs require a renewed focus on faster loading and unloading, improved safety and easier tracking.
Restrictions Force Changes in Rates, Processes
Where does that leave freight brokers? They're stuck in the middle, trying to work with shippers and carriers, keeping friction to a minimum.
The mandate is forcing drivers and carriers to be more honest with each other about available hours, according to Anthony Rasak, who leads the brokerage division at Michigan's TOP Worldwide. Loading and unloading processes need to improve. Otherwise, Rasak believes the tighter restrictions on hours will eventually force fundamental changes in the basis for freight rates, so carriers will be paid by the hour instead of by the mile.
"Shippers are going to have to get hip to the game," he said.
Rasak expects that these changes will happen first on lanes with lengths of haul of 550 or 700 miles, which were often run as a two-day or a three-day roundtrip, respectively, before ELDs.
A study by Mark Montague of DAT found that lanes that used to be "borderline" one-day or two-day roundtrips are most affected by the ELD mandate, because a traffic jam or poorly timed break might cause the driver to run out of hours before completing the miles planned for that day.
dat.com/blog/post/eld-impact-could-be-greatest-on-450-to-600-mile-lanes (no longer online)
Rasak also expects that credit lines will have to be adjusted upward for brokers who need additional coverage due to sharp rate increases.
Drivers Can Expect Bigger Sign-On Bonuses
NTI's Klemp and Steve Prelipp, a driver retention and recruiting consultant and former carrier executive, also identified other immediate effects of the ELD on driver compensation.
Sign-on bonuses will rise, and their performance-based pay components will disappear, as the driver shortage worsens, Klemp predicted.
Prelipp said it's too early to be sure exactly how carrier-driver relations will change, but some change is inevitable.
"This is just a really tough market," Prelipp said. "Need drives change and innovation."
From a broader perspective, Klemp sees 2018 as "a seminal year for trucking," driven by a stronger economy and the growing nationwide labor shortage, including truckers.
In the past, weaker economic growth and other market conditions enabled big fleets to get by with fewer drivers by conserving miles with relays, regional or intermodal runs. Driver recruitment and retention are huge issues for the entire industry, now more than ever.
If all the forces at work now don't wreak huge changes in the way carriers and drivers work with each other, it's hard to imagine what will.
Truck-Drivers-Money-Saving-Tips.com is proud to partner with DAT to offer a special on the TruckersEdge load board to its members. Sign up for TruckersEdge today and get your first 30 days free by signing up at truckersedge.com/0001613610.
* Offer available to new TruckersEdge subscribers only
Source, reprinted with permission:
https://www.dat.com/blog/post/elds-add-to-pressure-on-driver-pay-and-truckload-costs