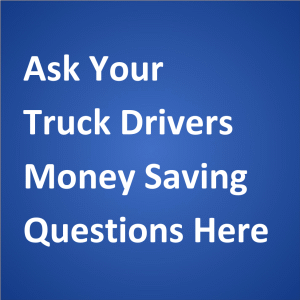 By: Giovanni,
Minooka, IL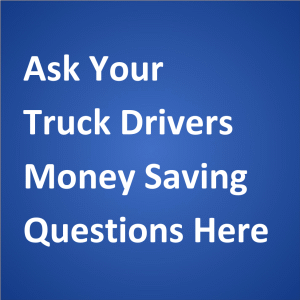 Can I set my ESPAR heater to run while driving? My truck is only blowing cold air.Thanks
—–
Hi, Giovanni,
Thanks for asking a question about an ESPAR heater and a heating problem — a truck parts problem — in your truck.
First, my husband Mike and I experienced the exact same situation that you may be facing — with no heat in the truck — when we first started out as team drivers. I recall specifically driving our company-issued truck in southern Utah in the winter and becoming so cold that I started to shiver!
Mike said that some trucking companies may close one or two valves under the hood to keep heat from coming into a truck during the summer months. All it takes is reopening the valve(s) to make heat operational again. Someone may have forgotten to reopen the valve for the cold months.
Second, Mike has in the past kept the bunk heat going to stay warm when his truck was too cold. In his case, it was not an Espar unit but Webasto. Obviously, this is not the preferable solution, but it is one. Be sure to keep items away from the heater unit.
Please check with your driver manager to see about getting routed into one of your trucking company terminals — or an authorized truck stop — to check on the valve situation first.
I hope that you're able to quickly get this issue resolved. When you do, would you please be so kind as to return to this page to comment on what happened? Thanks in advance.
Mike and I wish you safe travels and lots of money saving opportunities on the road.
Best regards,
Vicki Simons
https://truck-drivers-money-saving-tips.com/


—– Comment —–
cold air by Anonymous
Date: Jan 19, 2021
why does my espar heater blow cold air when the temp is set at 73
—–
Response from Vicki:
Please contact the manufacturer directly for an answer to this question:
https://www.eberspaecher-na.com/
Thanks.
My husband Mike and I wish you safe travels and lots of money saving opportunities on the road.