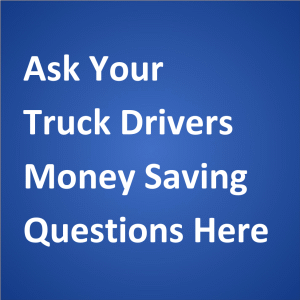 By: Tom,
Texas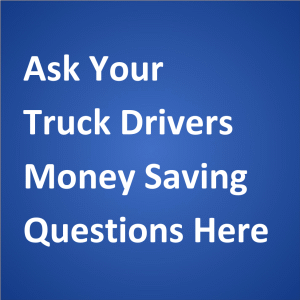 I recently got a ticket for my logbook not being up to date. Will that result in points on my cdl?
—–
Response from Vicki:
Hello, Tom. Thanks for asking a question on our website.
FindLaw.com says: "Each state has a system that assigns a point value to different kinds of traffic offenses, used by the state's motor vehicle department to keep track of the driving records of all licensed drivers in the state. More serious offenses have higher point values, whereas minor violations are assigned minimal points."
We do not know which (if any) states assign points to the CDL or Motor Vehicle Record (MVR) of a commercial driver for logbook violations.
My husband Mike and I were really surprised many years ago when the company truck we were driving did not bear the right fuel decal before we went into the state of Maryland and points were put on Mike's MVR, the result being that our personal auto insurance rates went up.
It took an astute insurance agent to figure out why our car's insurance rates had gone up. It also took — no thanks to the agency in our state that is supposed to help consumers with that kind of thing — trucker legal help by a qualified attorney to write a couple of letters in our behalf to our car insurance company to get the refund we were due.
Our home state admitted that they didn't know how to deal with the fuel decal violation, so they assumed it was a moving violation when it wasn't.
You would be wise to monitor your MVR for any inclusion of the violation there. Although it will undoubtedly cost you money every time you get an MVR printed up at your Department of Motor Vehicles (or whatever that agency is called in the state where the offense took place), it is better to know than to assume all is safe.
Depending on what happens, a trucker attorney may be able to help you.
Was there truly a violation regarding your logbook? Do you understand how that happened? If so, I encourage you to learn from that and never repeat it. (You don't want to run the risk of having another violation in the future.)
I wish you successful resolution of this issue. Please return to this page and comment to let us know what happened.
Mike and I wish you safe travels and lots of money saving opportunities on the road.
Best regards,
Vicki Simons