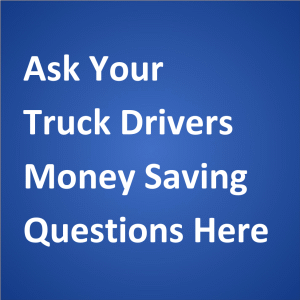 By: Chris,
in front of a overpass NY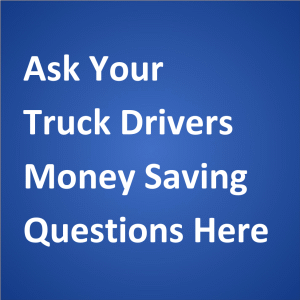 You taken an on ramp to a hwy that's sign showed Commercial Traffic -> and at the bottom of the ramp you see a overpass with sign saying 11'6″ and you're 13'5″ in rush hour traffic. What's next?
—–
Response from Vicki:
Hi, Chris,
Thanks for asking a question on our website about low bridges (low clearances).
First, I know that hindsight is 20-20, but I really wish you had a video clip or two photos of the scenario of which you wrote. Even if you do not have this visual evidence, it would be most helpful to identify the exact location where this exists.
Second, my husband Mike once had a situation where he ran his 13'6″ truck under a New York City 13'2″ bridge — or so it was labeled. He did not damage his truck but thinks that the height was for a shoulder where the clearance is lower than in the lanes of travel.
Third, when in doubt, move as quickly but safely to the shoulder and park your truck. Do not risk being involved in a low clearance accident.
Fourth, before running any more trips — especially in the northeast and Chicago areas — verify in your Motor Carriers' Road Atlas the route that you plan to take and make sure it is a truck route. If you have a non-CMV GPS unit, replace it with one designed for commercial motor vehicles.
Mike and I wish you safe travels and lots of money saving opportunities on the rord.
Best regards,
Vicki
https://truck-drivers-money-saving-tips.com/


—– Comment —–
Chicago Bridges by Anonymous
Date: Aug 01, 2014
You can get good help from the City of Chicago. The easiest way is to dial 311, ask the Operator to be connected to Streets and Sans (Sanitation). When they answer tell them you need routing for an 18 wheeler from where you ate to where you are going, with a 13'6 trailer. They give you a good route.


—– Comment —–
Chicago Low Bridges by Anonymous
Date: Aug 01, 2014
Don't count on a quick response from Chicago Police if you do need to get backed out of something. Helping you is low on the list of an overworked and understaffed department. Chicago bridges are marked true to short if they have recently paved.


—– Comment —–
Chicago Low Bridges by Anonymous
Date: Aug 01, 2014
Be careful in Chicago, you may actually be passing under 2 bridges. You may clear the first just fine and half way through encounter a significantly lower bridge.


—– Comment —–
New York City Low Bridges by Anonymous
Date: Aug 01, 2014
New York City has bridge markings in 2 different colors. One gives you the height about 6″ less than actual. The other is actual height. I don't know which color is which.
Better yet don't drive in NY.